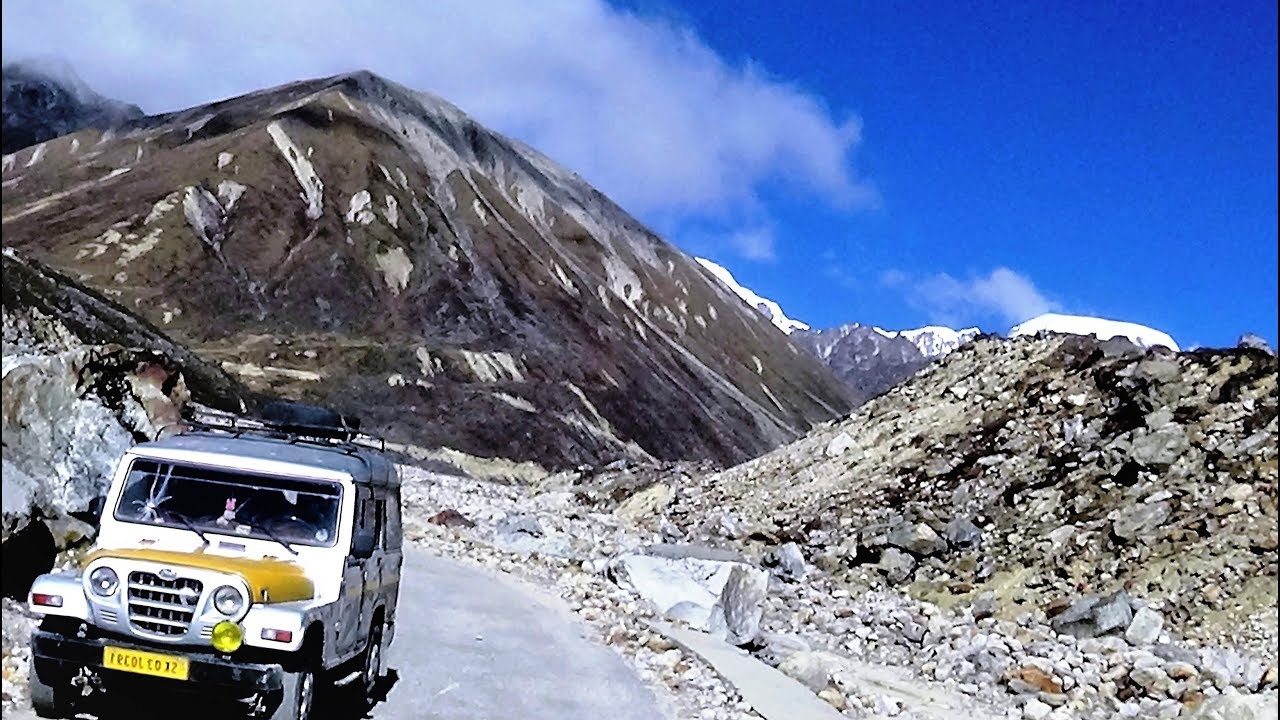 Lachung is located at a distance of 120 Km from Gangtok and its height is around 8,610 ft above sea level. The town is frequently visited by tourists who plan to go to places like Katao Valley, Zero Point and Yumthang Valley in North Sikkim.
Lachung: How To Get There
Travelling through the North Sikkim Highway, you will have to take the route that leads through Phodong, Mongan, and Chungthang in order to reach this city.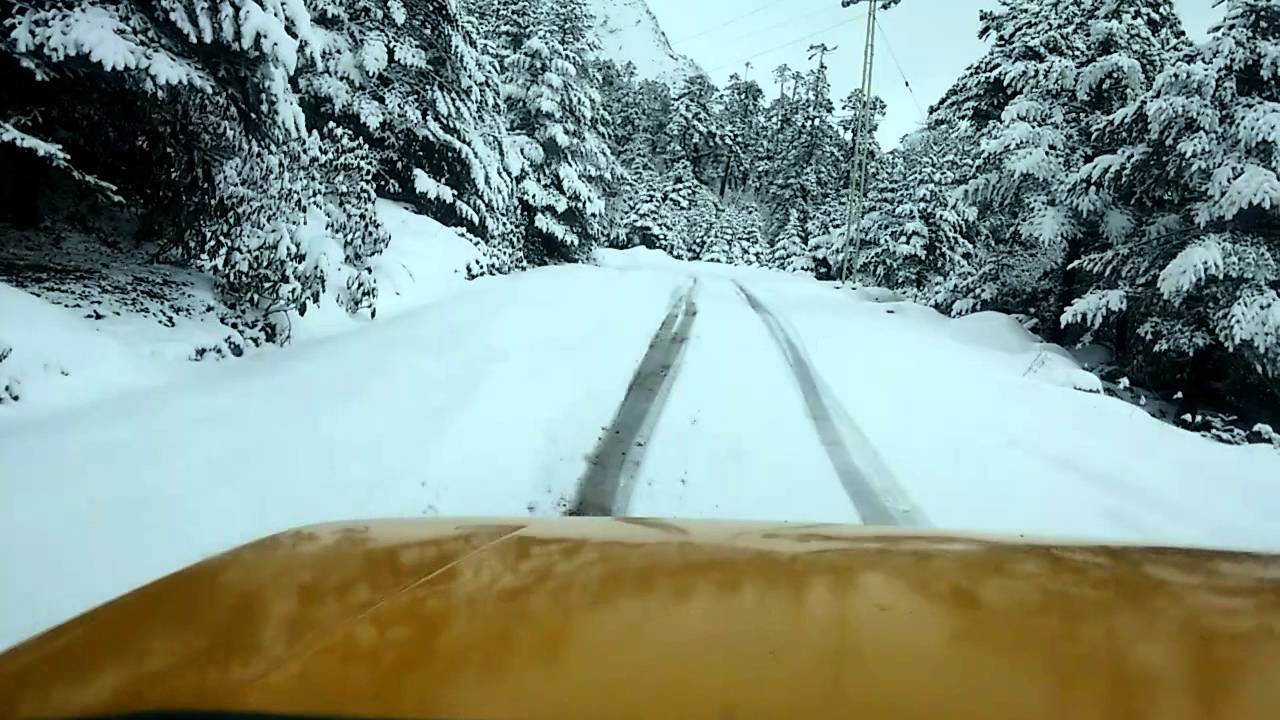 It will take you 6-8 hours to reach Lachung from Gangtok. The time taken completely depends upon the weather and road conditions.
It is a wise idea to get in touch with highly experienced travel partners like us before booking a trip to Lachung. While it is exquisitely beautiful and breathtaking, it has its limitations as far as seasons are concerned. The place becomes absolutely inaccessible in the monsoons because of heavy rainfall.
It also becomes difficult to visit in the winter months since heavy snowfall closes down significant routes.
What Does Lachung Look Like?
Your journey from Lachen to Lachung will take around 2 hours and although the roads could be damaged in places, the view around is mesmerizing, nevertheless. Lachung can easily be called the sleepy green hamlet because it has lush greenery all over and there is a surreal lull in the air. It seems like the clock has stopped ticking in this dream-like town.
It is a pretty picture to behold. There are pretty wildflowers growing in bunches that are never tended to but they grow out with all their might.
Most Picturesque Town Of Sikkim!
Joseph Dalton Hooker had labelled Lachung as the 'most picturesque village of Sikkim' in 'The Himalayan Journal'. It is undoubtedly a spot of indescribable beauty and thus becomes the perfect destination for relaxing holidays.
Rustic Vibes 
Lachung is less cold in comparison to Lachen and you can take easy strolls to experience the rustic vibe that hangs in the air of the village. Apart from the wildflowers and the greenery, Lachung is home to innumerable fruit orchards and glacial rivers that cut through the heart of the hamlet and add to its beauty.
If you have been troubled by the polluted air of bustling cities then Lachung will rejuvenate your lungs with fresh, crisp and cold mountain air. While in Lachung, if you crave quality Tibetan food, you could ask your car driver to point out places where you could eat meals that are not part of the package.
There are quite a few restaurants in Lachung that serve delicacies like Mixed Meat Noodle Soup, also popularly known as Thukpa.
Lachung: Weather and Temperature Across Months
Bearable Summers (March – June)
Summers are the most pleasing months in Lachung. Temperatures are usually in the moderate range of 10 degrees C to 28 degrees C. Summers usually commence in the month of March and last till the month of May to mid-June. It is highly comfortable to travel in these months and to cover as many tourist spots as possible in the given schedule.
If you love the vivid canvas of Nature, then summer is the best time to visit because rhododendrons will be spilling over in bunches from plants all over Lachung. You will be captivated by the beauty of these brightly coloured flowers.
Torrential Rains In Monsoons (July – September)
Monsoon begins in July and lasts till September. The entire village witnesses torrential rainfall and a lot of areas are either shut down or inaccessible. It is an off-season for tourists. However, Lachung still manages to get footfall in the monsoon months because there are people who would brave the odds of whether to get a glimpse of the waterfalls at their fullest potential.
The waterfalls of Lachung look spectacularly beautiful in the monsoon months and so does the river, Lachung Chu. You will be able to enjoy monsoons in Lachung if you do not have plans for outdoor activities and prefer staying indoors.
Moderate And Majestic Winters (October- February)
Winters are long and cold in Lachung but not as extreme as that in Lachen. Winter officially begins in the month of October and lasts till February to mid-March. The temperature ranges between 10 degrees C to -5 degrees C. The view is idyllic in the winter months.
The air is crisp, cold and foggy and there is often fresh snowfall taking the temperature further down.
You can witness the majestic and intimidating snow-covered peaks from the comfort of your hotel's balcony. The apple orchards are covered in snow and so are the lush green valleys. One need not spend millions on a foreign destination for a view like this that is nearby, affordable and incredibly beautiful.
Lachung: Best Time to Visit 
Lachung is a favourite family destination. However, it is important to plan your tour so that it does not coincide with monsoon months or the extremities of winter. The village is beautifully adorned with snow-capped peaks, reverberating waterfalls, a meandering river and lush green valleys almost all year round.
It is only in the winter months that Lachung receives a considerable amount of snowfall. Therefore, the best time to visit Lachung would be the autumnal month of October and the summer months of April to June. The weather is as pleasant as it could be during these months and you will experience clear visibility of mountain ranges.
You will also be able to experience outdoor activities with ease in the moderate summer temperature.
Lachung: Places of Interest and Sight Seeing Options 
Lachung is not just a village that looks beautiful but is also functional in terms of places of interest. Not very far away from this idyllic village are major points of tourist attraction that make the place worth a visit. Listed below are some of the significant places:
Trek to Yumthang Valley
A place that brings together innumerable species of brightly coloured flowers, must be an unmatched sight to behold. Yumthang Valley is a sight like that and more.
If trekking is on your mind, you can trek from Lachung to this valley, that takes about 25 Km. To reach the Valley, you will have to cross the wooden bridge that lies over the river, Lachung Chu and trek for about 25 Km. It is an adventurous trek and a beautiful one at that.
Yumesamdong Hot Spring lies on your way. You can enjoy a hot steam bath in the midst of this beautiful terrain.
Click on the link to know Everything about Yumthang Valley 
Shingba Rhododendron Sanctuary
You will never have enough of Rhododendrons in North Sikkim. They are almost always decorating a part or two of the places that you plan to visit. If you visit Lachung in between April-July, the resplendent sight of rhododendrons will never cease to amaze you.
The Shingba Rhododendron Sanctuary is one such place where the flowers are in full bloom in summers and intoxicate you with their sweet smell.
Cultural festival
The Lachung Monastery hosts a mask dance performance that is a cultural festival of Buddhist preachers. It is a beautiful sight that celebrates the culture of the local preachers and the people around.
Waterfalls in full flow
There are two major waterfalls; Bhim Nala and Naga Falls. Tourists who visit Lachung in the monsoon months often do so with the idea of viewing these waterfalls in their full glory. Bhim Nala is a cascading, 3-tier waterfall while Naga Falls descends in several layers. A trek of these waterfalls will require covering quite a few kilometres of challenging terrain to reach the source.
For the spiritual at heart
For those who travel with spiritual purposes in their heart, Lachung has something to offer for them as well. A few kilometres away from Lachung is Chungthang, where the rivers of Lachen meet. At this point of confluence, there is a sacred stone that is known as Naydo.
Legend has it that there are footprints of Guru Padmasambhava around this sacred place.
Zero Point for higher treks
It is a quintessential part of the itinerary of travellers on their way up to or down from Gurudongmar Lake. While you will invariably have a package tour of the nearby tourist destinations, it is wise to have an idea of what other spots you could cover while at it. Some of these spots are 'Zero Point' or 'Yumesamdong'.  If you love trekking, then this could be a great adventure.
Read Gurudongmar Lake: Do not Plan Before You Read These 19 'Must Know Before You Go' Facts
Katao for unending fun
Yet another point of tourist interest is Mt. Katao that spells unending fun for tourists who are on the lookout for snow adventures. There are activities like snow-tubing, skiing as well as snowboarding on Mt. Katao. However, it is strictly paroled by Army Officials and you will need permits to visit the mountain.
Saga Dawa Festival
While the winter months give you trekking opportunities, the monsoon month of June will let you experience an unmatched cultural extravaganza of Lachung known as the Saga Dawa Festival. It is a Buddhist festival that traces the three significant events; birth, enlightenment, and death of Lord Buddha.
The city hosts folk art functions and other ceremonies, along with serving exotic cuisines as part of the celebrations.
Planning your Lachung Trip:
It makes a lot of sense to Club Lachung with the whole North Sikkim trip. That way generally this can be covered in 3N4D short trips to larger trips like 7N8D days.
The main places that this trip will cover is the two beautiful hilly cities Lachen and Lachung along with Gurudongmar Lake (One of the highest altitude natural lakes in the world), Chopta Valley, Yumthang valley and Zero Point. Generally, tourists cover these in a 4N5D trip.
We at Nomadic specialize on trips in the North-Eastern parts of India. We send thousands of people to Noth Sikkim Trp every year. You can get a quotation and free consultancy from us.
If you are interested to plan a North Sikkim trip you should also Read These.
Gurudongmar Lake: Do not Plan Before You Read These 19 'Must Know Before You Go' Facts 
Click On The Link to Know Everything About Lachen in 8 mins