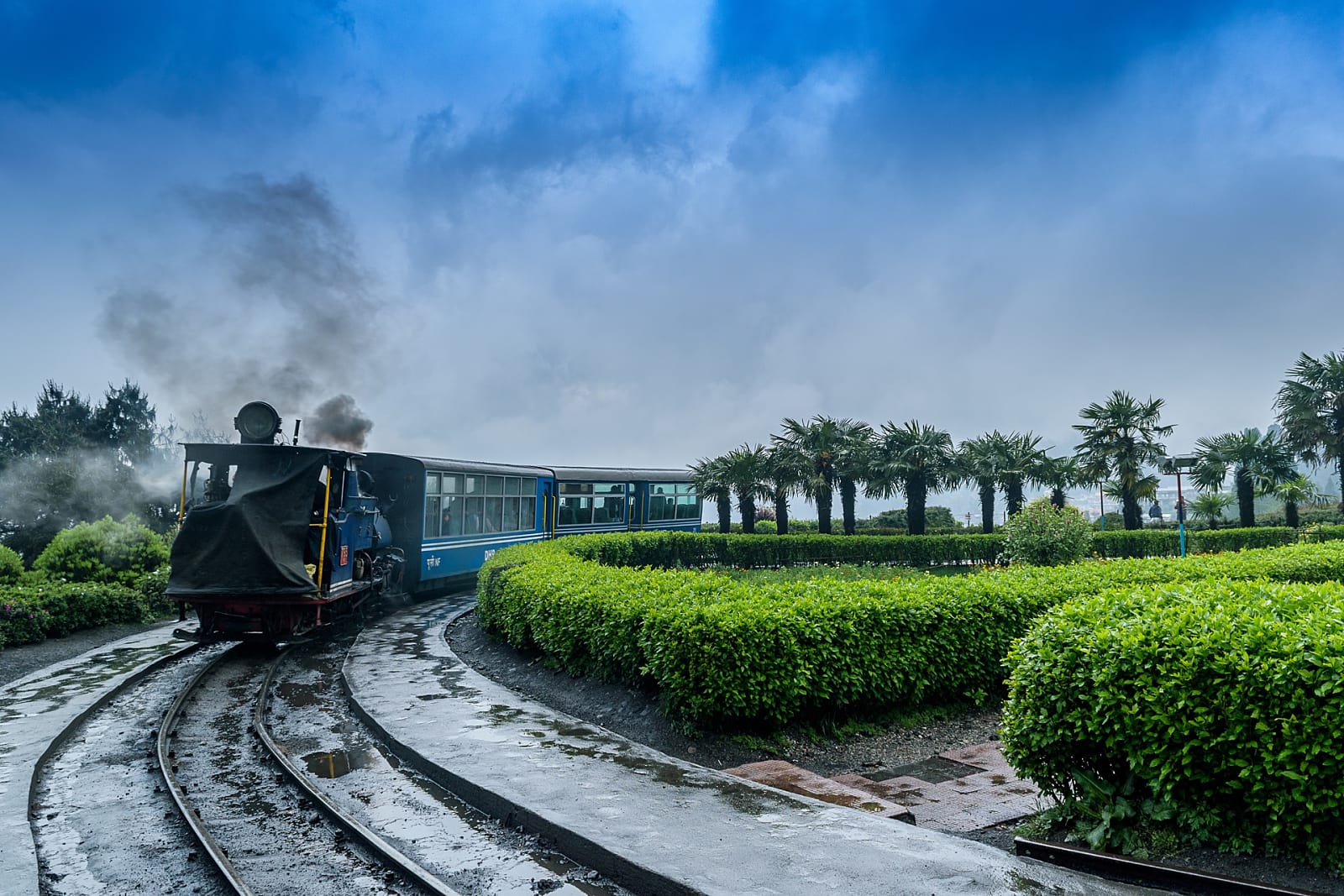 Mumbai to Darjeeling: Flights, Trains, Road-map Everything in One Place
From Mumbai, the city of dreams, the queen of hills, Darjeeling lies approx. 2300 km away by Road along with an aerial distance of 1798 km. From the magnificent Arabian Sea beaches, there are several ways to reach the misty mountains, which are as follows:-
Mumbai to Darjeeling: Through Air
There is no airport in proper Darjeeling. The nearest airport is in Bagdogra( Airport Code: IXB) in West Bengal, which is 67.5 km from Darjeeling, and it takes around 3 hours to reach by car. There are a number of flights that connect Bagdogra to Mumbai, as it received the status of a major airport recently.
The average fare ranges between INR 7,000 to INR 8,000 per person. The important flight details are given below, after 3 months from the date of booking.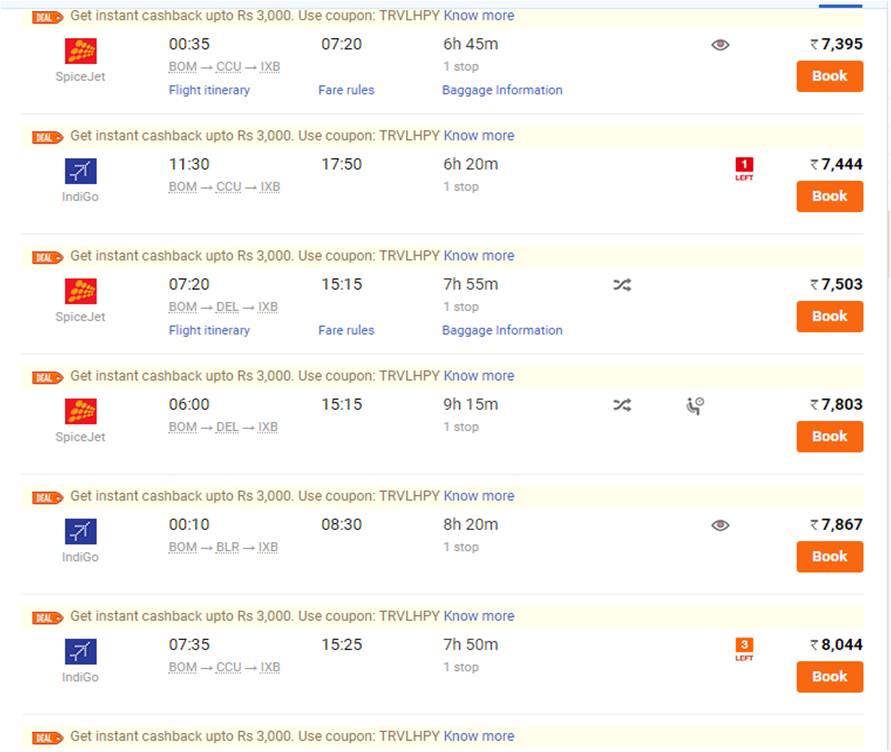 Mumbai to Darjeeling Air ticket options in Cleartrip
Mumbai to Darjeeling: Through Train
There is no major rail-station in Darjeeling with direct rail connectivity with Mumbai.
However, you can take a train to New Jalpaiguri, which is a major station, and then take a car to reach Darjeeling in 2-3 hours.
The road is very scenic and you can see the mountains peaks.
Alternatively, if you want an amazing experience and have time, opt for the Darjeeling-Himalayan railway that is the UNESCO-World heritage site from New Jalpaiguri Jn. to Darjeeling (Starts at 08:30 from NJP station and reached Darjeeling at 15:35 every day.)
Trains Leaving from Mumbai for New Jalpaiguri
Train No.
Train Name
Days of departure
Station of Departure
Arr.
Dep.
Travel Time
( Hours)
12519
LTT-KYO AC Express
Sun
Lokmanya Tilak
07:50
20:55
37:05
15645
LTT-GHY Express
Wed, Sat
Lokmanya Tilak
08:05
01:00
40:55
15647
LTT-GHY Express
Fri
Lokmanya Tilak
08:05
03:30
43:25
22511
Karmabhoomi Express
Wed
Lokmanya Tilak
11:30
09:00
45:30
Mumbai to Darjeeling: Through Road
If you are adventurous enough and have your own car, you can try and visit Darjeeling by car, by NH27 or by NH52. While the first route covers more road (2409 km), compared to 2265 km by NH52, it also takes less time (44 hours to 46 hours) as the condition is better.
In the first route, you can stop for the 1st night in Jhansi (Uttar Pradesh) and Patna (Bihar) on the 2nd night.
In the second route, stay in Bhopal on the 1st night and Varanasi/Patna on the 2nd night.
So, hopefully, you got everything that wanted to know about how to go to Darjeeling from Mumbai.
Here are a few great options to stay at Darjeeling. You will not find them everywhere.
We are retired, corporate people. So, we have taken a lot of stress and we understand what a holiday means to you
We have a team that is travelling on the streets of Darjeeling to find out great stay options
We have ourselves experienced these places and we can guarantee a great stay for you
Unlike others, we are never about dhobi list of options. We are the shortlist by the travellers just like you.
Why go Offbeat? 
Away from super congested Darjeeling city
Close to nature
Mindblowing locations
All modern amenities
Perfect Chillout. Guaranteed.
Darjeeling Offbeat Stay Options: 
Click on the Image or Link below to explore More.
If you are finding these interesting, here 25 such awesome unknown and offbeat Destinations Near Darjeeling. Do check out. You won't waste your time.
Check out Nomadic Weekends site here.