Kurseong: The Land of White Orchids. The name behind this quaint little town situated close to Darjeeling has an obvious reason. The hill-slopes of Kurseong are home to innumerable white orchids that make the landscape look bright and beautiful. A hill station, located around 30 Km from Darjeeling, Kurseong is locally known as "Kharsang". Kharsang, in Lepcha language, means 'Land of White Orchids'.
Located at 1458 feet above sea level and has a pleasant climate all year round. The weather is more moderate than Darjeeling and tourism is a major source of livelihood of this hill station.
This place is around 47 Km away from Siliguri and Bagdogra. It is connected to the heart of the city via road and via the Darjeeling Toy Train. You can reach this beautiful town from all other parts of India and across the globe via Bagdogra Airport which is a maximum of 1 hour and 20 minutes away.
Since the year 1880, this has been a place for rejuvenation of the mind, soul and body. The British Viceroys would escape to this hill station to recover from illnesses. It continues to be an escape destination from the nation's heatwaves.
Kurseong Weather, Temperature and Best Time to Visit
The best time to visit is from the 1st week of March to the 1st week of May and again from the 1st week of October to the last week of November.
Temperature
Temperatures here tend to vary a little. Although it does get humid during certain parts of the year, temperatures feel pleasant all through. There are only a couple of weeks in the winter months when it could feel really cold. The fair amount of humidity leads to precipitation for almost 6 months in a year.
This hamlet town has one of the most temperate weather conditions across tourist destinations in the world. The three hottest months of the year are June, July and August.
A typical day in the month of July will feel like 27.1 degrees C and night will witness a temperature of not less than 18.5 degrees C.
The Factor Of Feels-like Temperature
The temperature of a particular area is not the only deciding factor behind experiencing the weather. If higher temperatures are accompanied by higher levels of humidity, then the discomfort invariably increases. Similarly, if colder temperatures come along with cold winds, the 'feels-like' temperature goes down a few points on the thermometer.
Thus humidity and the chill of the winds play important roles in deciding the weather conditions here.
When does it rain and snow in here?
Significant amounts of rainfall occur in the month of August. There is also the possibility of snowfall this month. The months that have the lowest chance of rainfall are from November to February. These are more or less dry spells and tourists love this kind of weather for uninterrupted wandering around.
How humid does it get?
This place is humid and there is no denying that. Highest humidity occurs in the month of August. January is the month with the lowest levels of humidity.
Gently Breezy
Kurseong never really experiences strong and gusty winds. The winds are calm and although January is the windiest month, the average speed never goes beyond 1.3 knots.
December is also fairly windy but the average wind speed is contained within 9.8 knots. The consequence is a gentle and breezy air around the city.
Travel Plan by Seasons
Spring
Spring season lasts from March to May. The highest recorded temperature is never more than 26.8 degrees C and the lowest temperature never goes beyond 17.8 degrees C. May will feel warmer and you can expect some amount of precipitation for close to 10 days in a month, on average.
Summer
The months in the middle of the year are highly comfortable and make tourism very convenient. It lasts from June to August. The humidity is slightly higher than other months but frequent precipitations occur so the average daily temperature never really goes up.
Summer is an important month for tourism and accommodations gets prebooked in this period. So, if you are planning to travel in the summers you got to pre-book your stays.
Autumn
Autumn lasts from the months of September to November. The highest recorded temperature in these months is around 25.9 degrees during the day and around 18.4 degrees at night. These temperatures feel especially comfortable because of the wind that comes along.
It might rain or snow a bit in autumn. However, autumn is still the second most sought after the season as far as tourism is concerned, after the summer months.
Winter
Lasting from the months of December to January, winter months are quite cold in Kurseong and a minimum temperature falls to 10 degrees C. It could also rain or snow a little in this season. Not too many tourists come visiting in the winter months. But as you know, cold places take a different look altogether in winters and this place is too not an exception.
Places To Eat Out
When you are in here, there are two things that you should not miss for the world. The first thing that deserves special mention is the Muscatel organic tea. This is a rather rare beverage that has the most authentic variety. The second thing is the Thukpa Noodle Soup.
This is also abundantly found here and it is the most flavourful in this quaint little town. The other delicacies that you will are bound to like here are steamed momos, local beverages like Tongba, Channg and the best varieties of Darjeeling tea.
Listed below are the best places to find these in Kurseong:
Gorkha Bhansa Ghar
This place is located right on the main railway station of the city. It is run by former Jawans and it serves genuine Gorkha cuisine. You can choose from full-course meals to snacks and beverages.
The two dishes that are famous here are Shel Roti and Gundruk ka Jhol. The first one is bread made from rice dust while the second is a vegetable soup.
Pocket Pinch: Rs. 400 for two.
Zimba's
For delicious and affordable Tibetan and Indian meals, Zimba's is a good place to be.
You could try their Thukpa Noodle Soup and momos that are quite popular. It is situated on Hill Cart Road.
Pocket Pinch: Rs 50-100 for two.
Amarjeet Hotel
Amarjeet Hotel had humble beginnings. It started as a small stall, selling samosas and gulab jamuns in the chilly winters.
However, it has now turned into a proper restaurant that sells many delicacies. Tandoori Chicken and Dal makhani are their main attractions.
Pocket Pinch: Rs. 400 for two.
Margaret's Deck Tea Lounge
This pretty looking eatery is situated in Tung. It is a great place to buy authentic Darjeeling tea.
The ambience is relaxed and there is a beautiful backdrop to take pictures. The most popular things to have here are mushroom quiche and carrot cake.
Pocket Pinch: Rs. 200-800 for two.
How to Reach Kurseong From Siliguri | Bagdogra?
It is just around 35 Km away from Siliguri.
The hill station does not have its own train station and the closest stop that you could get down at is Jalpaiguri. The distance from Jalpaiguri is again a good 61 Km.
Here, we will talk at length about the 4 options of transportation from Siliguri.
By Flight
Siliguri has the nearest airport, Bagdogra, from where direct flights operate till Kurseong. You can take a bus or a taxi to reach Bagdogra airport from Siliguri.
By Car
This is the most preferred mode of transportation from Siliguri to Kurseong. The 34.8 Km of distance can be covered in a span of 1 hour 19 minutes. You could hire pre-booked taxis from Siliguri.
These taxis or jeeps generally have a pre-fixed rate chart. A good amount of bargaining is a must if you want to pay the right price.
By Train
You will have to board a train from New Jalpaiguri Station. It will take around 4 hours 15 minutes to reach the city. The availability of seats is subject to the number of bookings in peak seasons. You should consider booking your trip well in advance.
By Bus
It will take around 2 hours and 45 minutes to reach by bus from Siliguri. There are a number of buses plying in between these two places. The buses range from A/C sleeper to Non-A/C sleeper and from Volvo A/C Semi-sleeper to Volvo Non-A/C Semi-sleeper.
There are both private as well as government buses that go through this route.
Hotels in Kurseong
This place is primarily popular for boarding schools and tea estates. However, it is a small town and accommodation might not be as fancy as Darjeeling and Gangtok. Despite being a small town, the town area does have its share of good hotels and homestays.
Although people generally visit here to take a look at boarding schools or for admission procedures, there are many tourists as well who look for places to stay. Tourists are generally fond of places situated at a distance from the centre of the city. This is perhaps why they prefer putting up closer to the tea estates and farther away from the throbbing city life.
What kinds of hotels are available in here?
The place has all kinds of hotels. They range from budget hotels to the ones in mid-range as well as the ones that belong to the luxurious category. You can choose as per your budget and your convenience.
Since it is a small town but does welcome a large influx of guests in peak seasons, pre-booking hotels is a wise idea.
We, at Nomadic Weekends, believe in making your trip to Kurseong a memory for a lifetime. Our team has travelled the length and breadth of the city to experience different aspects of the hotels to bring you only the best.
Check out our Selection for you here.
The best budget hotel, Awesome view and Hospitality.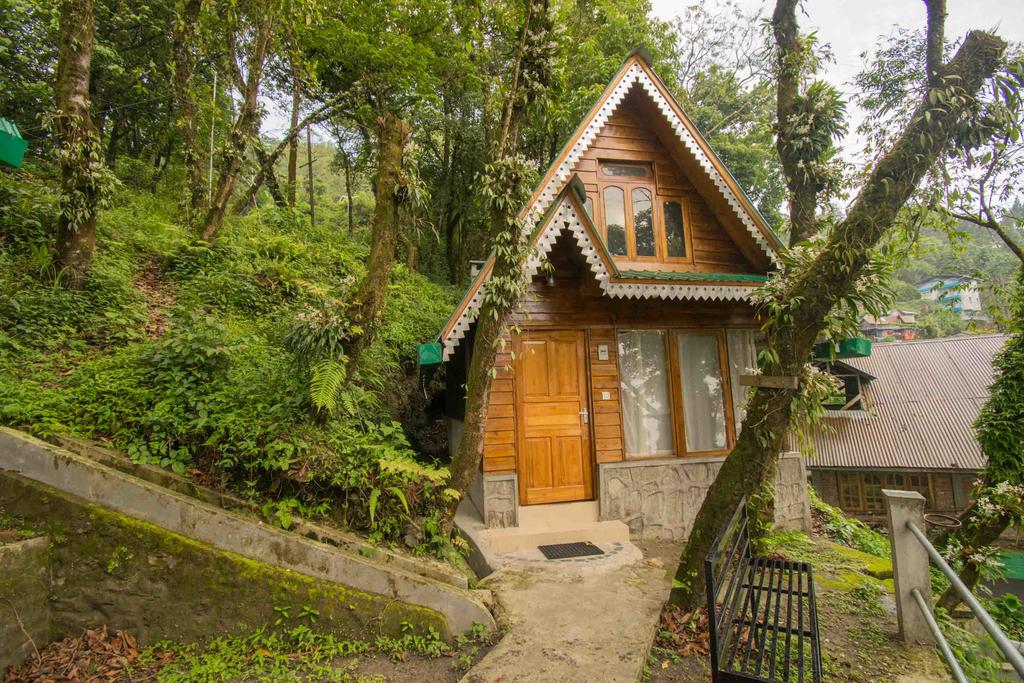 The best luxury option in Kurseong. One other fantastic places to stay
Maldiram Home Stays. This place is a little away from Kuseong, however, is one of the great tea tourism location. If you like to stay near the clouds, surrounded by tea plantation this is the ideal place for you.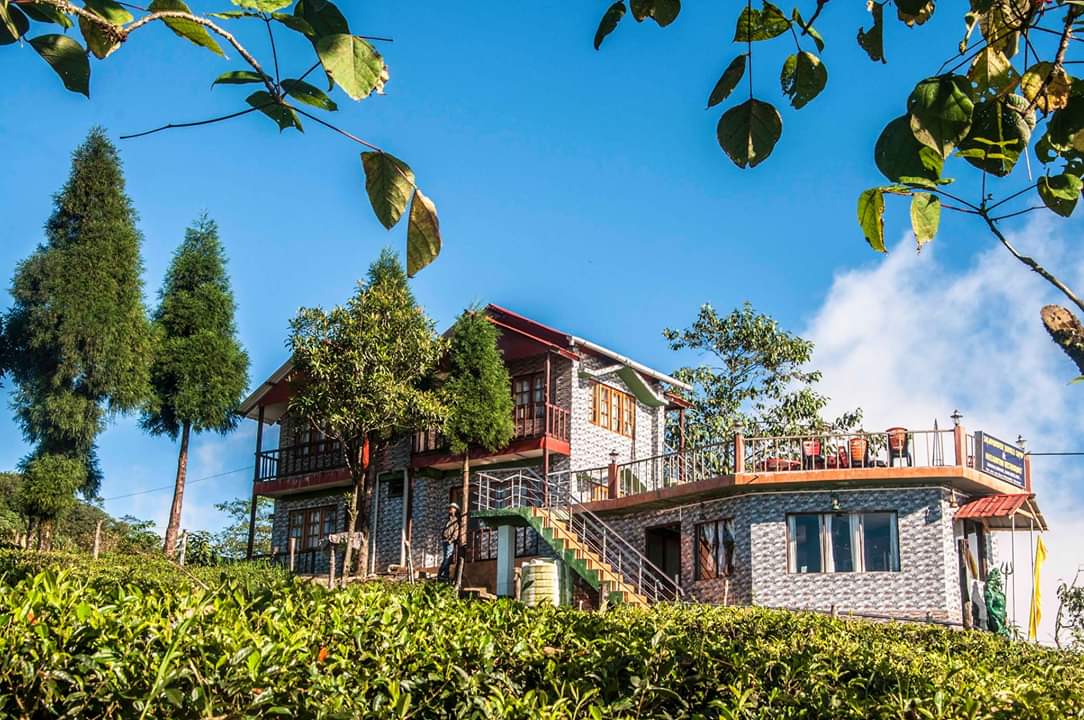 Click Here to get a Customized Tour Package from us, with all the beautiful handpicked locations
Sightseeing in Kurseong: Places that you must see
The city is spotted with places of tourist interest. Among the many places that could be discussed here, we have selected the 5 best places that you should not miss visiting at any cost.
Eagles Craig View Point
This viewpoint is situated on the top of a cliff. This point is home to the water reservoir that sources water for the entire town. What is interesting about the place is the stunning panoramic view of Mt. Kanchenjunga and other mighty mountain ranges. The entire sweep of mountains spotted with tiny hamlets is visible from this point. There are a flower garden, a cafe and a watchtower at this point.
Makaibari Tea Estate
There are 7 villages and a total of 1587 people in Makaibari. Makaibari Tea Estate traces back to the year 1859 and is one of the oldest tea gardens in Darjeeling. It lies at a distance of 3 Km from the city. There are many fascinating tales and fables around this beautiful tea estate that now serves as homestays as well.
You can also experience the tea-tasting tour in the tea estate. There are many varieties of tea that are produced by the tea gardens in this estate. You can speak to the tea producers and get to know many new and interesting facts about the tea produced here.
Dow Hill Park or Deer Park
Dow Hill Park was earlier known as Deer Park because of the abundance of deer that would graze around lazily. However, the number of deer has gone down significantly. You might still come across a few in clusters. Dow Hill Park is nestled on the top of Dow Hill. There is a children's play area in the park that is equipped with swings and slides.
Netaji Subhash Chandra Bose Museum
This was the original residence of Netaji Subhash Chandra Bose. It was later transformed into a museum that celebrates the many facets to the life of a great freedom fighter. The museum has preserved the notes, speeches and articles that Netaji had penned down during the Independence movement.
It also has on display the furniture that was originally used by Netaji.
Ambotia Shiva Temple
Ambotia Shiva Temple is located in the midst of lush green tea gardens that typically characterize the tea garden of Ambotia. Tourists visit this temple to receive blessings of Lord Shiva and also to view the stunning locales around the temple.
Visit this place for the ultimate hill station retreat and opt for our carefully selected list of hotels that will only spell comfort and convenience for your entire stay.
We are retired, corporate people. So, we have taken a lot of stress and we understand what a holiday means to you
We have a team that is travelling on the streets of Darjeeling to find out great stay options
We have ourselves experienced these places and we can guarantee a great stay for you
Unlike others, we are never about dhobi list of options. We are the shortlist by the travellers just like you.
Why Go Nomadic? 
Away from super congested tourist places
Close to nature
Mindblowing locations
All modern amenities
Perfect Chillout. Guaranteed.
Check out Nomadic Weekends site here for more.