Mirik, a small hill station located on the banks of a huge lake in the vast Himalayan Valley, is near Darjeeling in West Bengal.
Nestled in the tranquil hills, the place is popularly known for its lakes and mountains but is often characterized by the picturesque and scenic natural beauty; it has to offer to its visitors. It derives its name from the Lepcha word"Mir-Yok" which means "place burnt by fire".
Honestly, we couldn't find any meaning of it given the landscape. But it might hint back to turbulent times in the tea gardens which it used to have in pre-independence India.
It is situated at a height of 1767m from sea level and that makes the weather gorgeous around the year.
This Place is the perfect getaway for a short trip to refresh you from the daily hustle and bustle of routine life. The exquisite nature of this hill town and its easy accessibility has made the place one of the known tourist destinations of North Bengal. However, do not be afraid of this place being over-crowded unless you are coming in peak season.
The small city is adorned with an umpteen number of sightseeing places in itself. However, hill stations like Kurseong, Darjeeling and Ghoom can also be travelled to from here in a day. The charm of this hill station lies in its tranquillity and serenity and therefore a must-visit for all hill lovers.
Lack of marketing and previously infrastructure didn't make the place what Nainital is probably today. But with bettering infrastructure and increasing crowd in so-called popular places, you must visit this place before commercialization vandalize the natural beauty of the place. 
How To Reach Mirik: 
Today, the place very well connected. You can easily select your own travel plan according to your budget and time at hand
By Air:
If you are choosing to fly down, then the nearest airport is Bagdogra. From Bagdogra, the place is about 44kms and should take a travel time of approximately one and a half hours. Prepaid cabs, cars and buses are easily available from Bagdogra airport.
By Train:
In case you choose to travel by train, as usual, the nearest station is New Jalpaiguri. The distance from NJP station is about 55kms and should take a travelling time of almost 2 hours.
By Car:
Yes, this is possible too. Travelling to this place from the plains in a car will give you one of the best views of nature. The road is gorgeous and exquisite. With the vast green tea gardens on the mountain slopes, the panoramic view of the orange orchards and the flower gardens make this route one of the most picturesque sceneries of the country.
Jeep, taxis, private cars, shared mini-coaches and buses are abundantly available from NJP station or Bagdogra airport. From here if you choose to visit other hill stations like Kurseong, Darjeeling and Ghoom- that's possible too.
Coming from Darjeeling : In case you Plan to Club it with your Darjeeling Trip 
As mentioned earlier, this place is well connected not only to NJP station (Siliguri) and Bagdogra but also has wonderful connectivity from other hill stations like Kurseong, Ghoom and Darjeeling. This makes it very accessible to tourists.
If you are visiting Darjeeling and planning to visit here on a day's trip then that's possible too. The distance from Darjeeling is about 40kms and is considered to be one of the most scenic routes in India. It will take you around 1.5 hours in a car.
Half of this route runs through the Nepal border and is surrounded by Chestnut Oak, Pine and Fir trees. You can hire prepaid taxis and private cars or taxis from Darjeeling. They will take you through this route and bring you back with the number of stoppages you wish to make. The Darjeeling-Mirik drive provides you with one of the pristine scenic beauty of nature.
In shared jeeps, the fare is INR100 per person and the fares for smaller private taxis is INR2000. However, if you are booking a larger car, the fare ranges upwards INR 2500. The fares usually vary as per the season. Shared jeeps are usually available from 7 am in the morning till 3 pm in the afternoon.
Mirik Weather, Temperature and Best Time to Visit:
Nestled in the hills of Darjeeling, this small town enjoys very comfortable weather all-round the year. During summers, the temperature usually never goes beyond 30 degrees Centigrade and hence the summers are pleasant. The nights during summers might be a little chilly and light woollens will suffice you while in day time regular clothes are more than comfortable.
However, the winters are cold but the temperature never drops below freezing point like the other hill stations which are situated at higher altitudes. Woollen clothing is a must during winters.
This place experiences heavy rainfall during monsoons. Nevertheless, this area of the Himalayas is less conducive to heavy landslides because of its lower altitudes and has good road conditions
Mirik's agreeable and gratifying weather helps it to be visited all-round the year. You can escape the summers of the plains, enjoy the chill of the winter and also satisfy your soul with the greenery around during the monsoons.
However, for specifics, mid-March to end May and mid-September to December is the best time to visit here.
Hotels and Home Stays 
The place provides its tourists with a number of hotels and accommodations as per your requirements. There's quite a variety of budget stays along with the luxury ones. Nevertheless, it is a little difficult to find starred hotels over here.
This is because this part of Darjeeling has not yet become a crazy demand among tourists. However, you can even choose to stay in homestays for a more local and personal experience.
The accommodation hub in the city is mostly on the southern side of the Mirik Lake- which is considered to be the centre of the town.
You might find this area a little bit crowded due to tourist footfall. But most of the sightseeing spots here are quite close by from this area. Vehicles are also easily accessible from here.
If you are looking for a quiet place to stay and looking for a travel experience then homestays will be a better option for you. There are quite a few awesome Villas in and around the place. Nestled in the secluded parts along the mountain are quaint little homestays which are no less than hotels in terms of comfort and amenities.
Stay Option Suggestions:
We at Nomadic, travel the length and breadth of every city to find out the best accommodations for you. Our team scores all properties in 16 different and important parameters and bring out only the best for you everywhere. We reject 6 out of every 7 property that we visit. So, you can understand we try to give just the list that you need.
We are in the business of shortlists of great places to stay. 
From budget to luxury we have them all here and they are without a doubt the best in Mirik.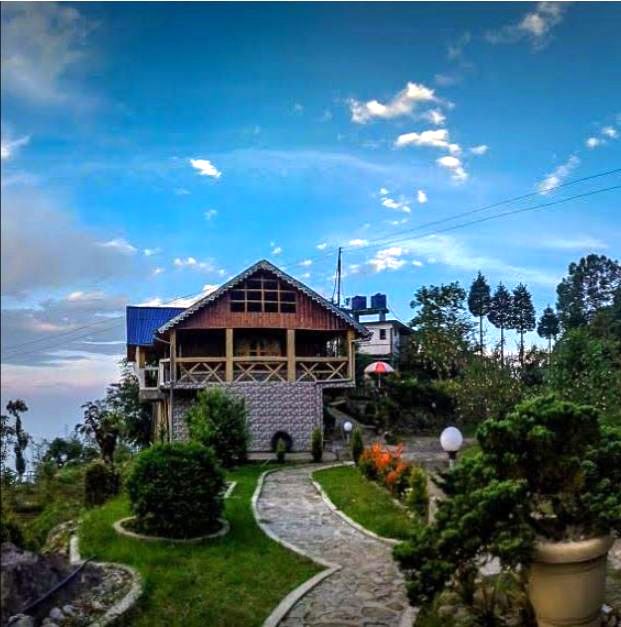 A great place to stay. Budget price, awesome foods, warm hospitality and great views of mountains and define this place.
Read all details on Town Homestay here.
As the name goes, this place is no less than a fairytale-ish place to stay. This is an old colonial bungalow turned into an awesome homestay.
Read all details on Fairytale Homestay here.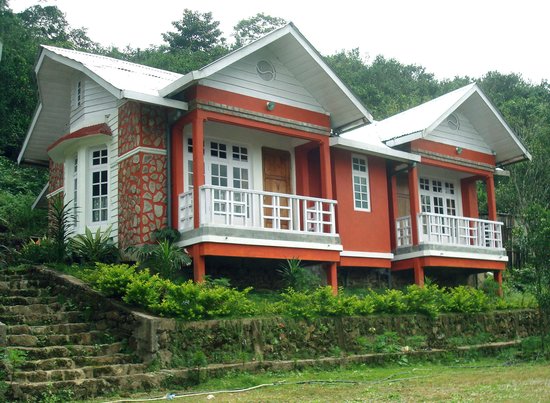 Quiet wooden bungalows, hidden in nature. A young hill river flows near this Bungalow. Awesome stay.
Read all details about Bungkulung Bungalows Here.

A heritage bungalow with a lot of open space is renovated to a villa. This is a place that is cut out from dreamy movies.
All details about School Dara Heritage Bungalow Here.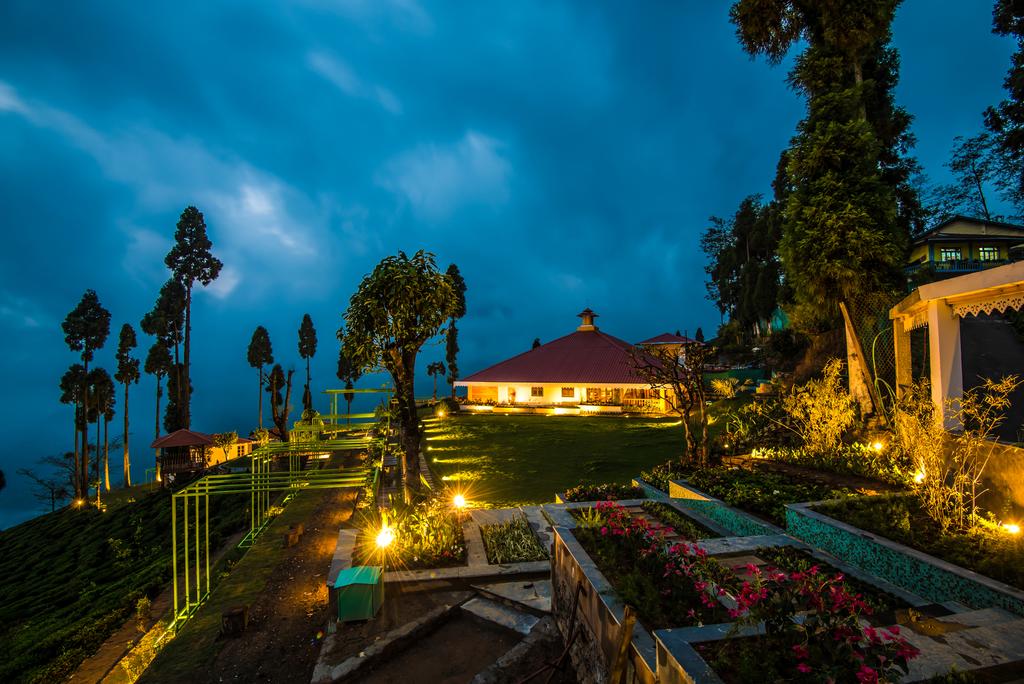 The best and most expensive villa resort in the region. The amenities, service and view are memorable.
You will get all details about Ghoom Tea Villa Here.
Tourist Place Nearby | Sightseeing Options in Mirik
There are a number of sightseeing and tourist spots here that one should visit. Few of the major attractions are listed below:
The Lake:
Samendu Lake, more popularly known as the Mirik Lake, is a man-made lake made by the West Bengal Government during the 1970s. It covers an area of 12.5kms and is surrounded by a 3.5kms of road. A beautiful arched bridge is built over the lake and standing on it will give you a beautiful view of the Kanchenjunga.
Activities like paddle boating, horse-riding and fish feeding are highly recommended. Even a walk down the lakeside trail will bring your mind to peace and soothe your soul.
Tea Gardens:
The tea gardens which will fall along the way from Darjeeling is absolutely mesmerizing. They will make you feel as if you have directly transported to heaven. The majestic view of the vast areas of greenery and the smell of freshly grown tea leaves will make you want to live there for the rest of your life.
There are around 8 tea gardens in Mirik. 2kms from the lake is the Thurbo Tea Estate which is considered to be the best one in here.
If you come here once you will be in difficulty to choose between Munnar and this place. Believe us when we say this, we have been to both places.
Pashupati Market:
The Market, popularly known as the Pashupati Market is one of the most active tourist spots in this area. It lies on the south side of the lake and is the best place to inculcate the local art, culture and activities of this area.
Interactions with locals here will help you to understand their lifestyle and how they run their daily lives in this ethereal piece of heaven. You get woollens and other winter products cheaper here
Kalimpong:
The distance from Kalimpong is about 112kms and takes a travel time of almost 4 hours if you are travelling via NH10 and Rishi Road. Kalimpong will not be a day's trip. you got to plan for one night or two nights halt. However, the route is fantastic and the scenic beauty around will make the drive even more enjoyable.
We have a detailed article on Kalimpong. Take a look.
Bokar Monastery:
Another popular tourist spot is the BokarNgedonChokhor Ling Monastery, also known as the Bokar Monastery. Built-in the year 1986 this Monastery provides a wonderful view of the whole town and the lake.
Rang Bhang River:
About 7kms from Town is TabaKoshi next to the Rang Bhang River. Here, you can spend a quiet and leisure time picnicking along the river bed and even visit the two temples situated here. In case you want a little adventure, then trek down to Rang Bhang River and on your way have a meet and greet with beautiful birds.
The KawlayDara Viewpoint:
The KawlayDara Viewpoint also known as the Tingling viewpoint lies on the south of town. Get a sweeping view of the surrounding tea gardens and the far off snow-capped mountains from here. The experience of watching the sunset and the sunrise from here is once in a lifetime experience.
Orange Village:
The PahiloGaon area towards the east of the town is famous for the vast orange orchards and the massive fields growing cardamom. The smell of the fruit and the spice, once you enter this village area, is simply rejuvenating.
Suggested Tour Packages 
Tour 1: Darjeeling-Mirik Tour
If you are planning to make this tour, this is one of the best tour plans. Plan a three nights and four days tour to Darjeeling and spend a day in Mirik.
3N4D Package:
Day Plan: 
1: Arrive at Darjeeling and relax for the rest of the day. You can roam around exploring the hill town.
2: Do local sightseeing of Darjeeling.
3: Early morning leave for Mirik. The distance from Darjeeling is about 40kms. Imbibe the beauty of nature as you drive down to the destination with lush green scenery all around you. On your way, you can also visit the Pashupati Market if you want to do some shopping to take back home with you.
Once you reach here, go for sightseeing in and around the city. Visit the Lake, the Bokar Monastery, and the Bazaar etc. if you are the adventurous kind, leave for a trek through the thick dense forests of the place along with the number of trekking trails. Experience your touch with nature and be sure to leave mesmerized. Stay the night at here.
4: Leave for NJP station or Bagdogra as per your train or flight schedule.
Tour 2: Kalimpong- Gangtok- Darjeeling-Mirik Tour
A weeks Package
If you are planning for a longer vacation, you can go for this tour plan- which requires 7 nights and 8 days. In this tour, you can cover all the gem places of North Bengal as mentioned above.
Day Plan: 
1: Arrival at Kalimpong and local sightseeing.
2: Visit and look around the popular tourist places of Kalimpong.
3: Leave for Gangtok. Once you reach Gangtok you can roam about in and around Gangtok.
4: Full day sightseeing in Gangtok.
5: From Gangtok come back to Darjeeling and halt the night.
6: Go for Darjeeling sightseeing.
7: Drive down to Mirik and visit the popular tourist spots. Halt for one night here.
8: Depart for your flight or train from NJP station or Bagdogra as per your schedule.
That's all we have for now. If you have anything to add please feel free to comment and let us know your views suggestions etc.
We are retired, corporate people. So, we have taken a lot of stress and we understand what a holiday means to you
We have a team that is travelling on the streets of Darjeeling to find out great stay options
We have ourselves experienced these places and we can guarantee a great stay for you
Unlike others, we are never about dhobi list of options. We are the shortlist by the travellers just like you.
Why Go Nomadic? 
Away from super congested tourist places
Close to nature
Mindblowing locations
All modern amenities
Perfect Chillout. Guaranteed.
Check out Nomadic Weekends site here for more.