A quaint town near Bolpur, around 212 km from Kolkata, is popularly known as Shantiniketan. The assets of this place are Nobel laureate Rabindra Nath Tagore, Visva Bharati University. Bhubandanga was the earlier name of this place, which comes from the name of popular dacoit named Bhuban. The literal meaning of Shantiniketan is the abode of peace.
In this article, we will talk about various aspects of the place that make it so charming and evergreen for the tourists. We must start with…
Visva Bharati University
Debendranath Tagore, the father of the Nobel laureate. He laid the foundation stone of the ashram or school. After that took the shape of Visva Bharati University.
The name Visva Bharati was not always the same. This educational institution was once started as an ashram. The model of it was more like the ancient Gurukul system.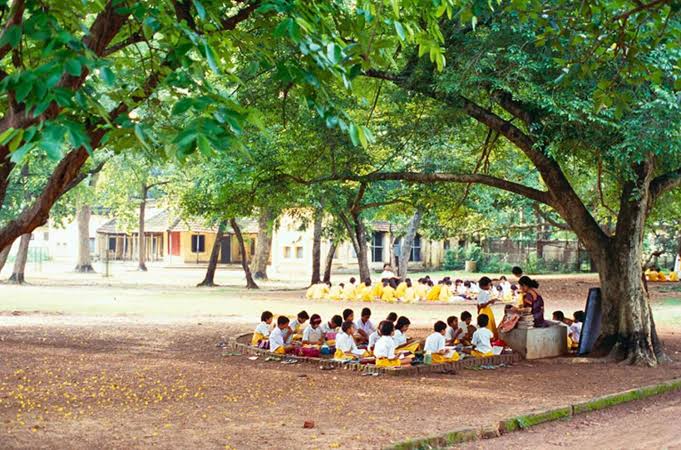 Then the ashram was known as the Brahmacharya Ashram. After receiving the Nobel prize, the ashram was converted into a university. this place is renamed as Visva Bharati.
The site is a notable heritage ground for literature enthusiasts and artists. Because one can find splendid sculptures, murals, and paintings of Rabindra Nath Tagore, Nandalal Bose, Ramkinkar, Binodbihari Mukherjee in the entire campus. Kala Bhavana offers courses in Painting, Mural, sculptures, graphic art, etc.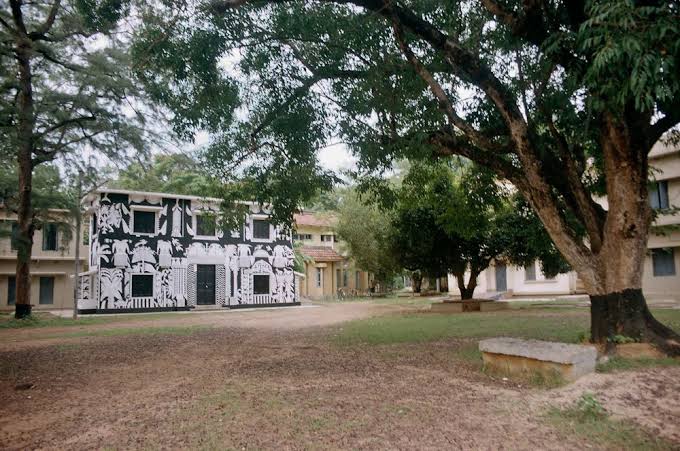 The festive glory of Shantiniketan is noticeable. The festivals celebrated here like Poush Mela in December. Joydev Mela held in January. Above all,  Basanta Utsav is mostly famous.
Visva Bharati was formed to impart students with the conventional style of teaching with creative techniques. This place is a cultural hot spot for all art-loving people. So, music, language, art, and various dance forms are taught.
In this regard, special mention should go to Cheena Bhavana, Hindi Bhavana, Kala Bhavana, Sangit Bhavana, Bhasa Bhavana, Nippon Bhavana, Bangladesh Bhavana- the different fields of an institution. The school-level structures are known as Patha Bhavana and Siksha Satra.
Sangeet Bhavana offers courses in Rabindra sangeet, Hindustani classical, Vocal, Tabla, and various Dance forms. Bhasa Bhavana offers courses in Persian, Tibetan, Chinese, Arabic, Japanese, Odia, Santhali, etc.
15 Key Tourist Attractions in Shantiniketan
This place has been a major tourist attraction for years now mainly due to the myriad options that it has to offer to the tourists. From festivals to historical places, from culture to shopping this place has developed everything that a tourist might look for in his or her trip. Let us start with the key festivals
Festivals in Shantiniketan that Pulls Tourists
# 1 Rabindra Jayanti
Rabindra Jayanti that is on 25th Baisakh is also a part of a huge celebration on this campus. Since Tagore was a nature lover person. Varshamangal is another festival observed during the rainy season in the months of August and September.
You can visit several places from Shantiniketan like Nalhati, Nanoor, Surul, Tarapith, Labhpur, Bakreshwar, and Durgapur, etc. Relish the flavor of special kind of Morabba found here.
# 2 Basant Utsav:
The celebration of spring or the Basant Utsav is one of the biggest cultural events here.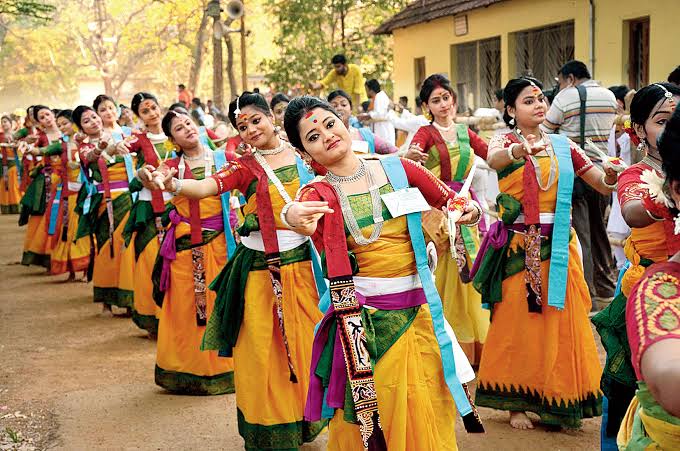 Held in the month of March. Teachers and students both participate very enthusiastically at this festival. Colors. dance, music and other cultural acts are the main parts of the festival.
# 3 Poush Mela:
Poush Mela is another massive celebration in Shantiniketan happening in winters.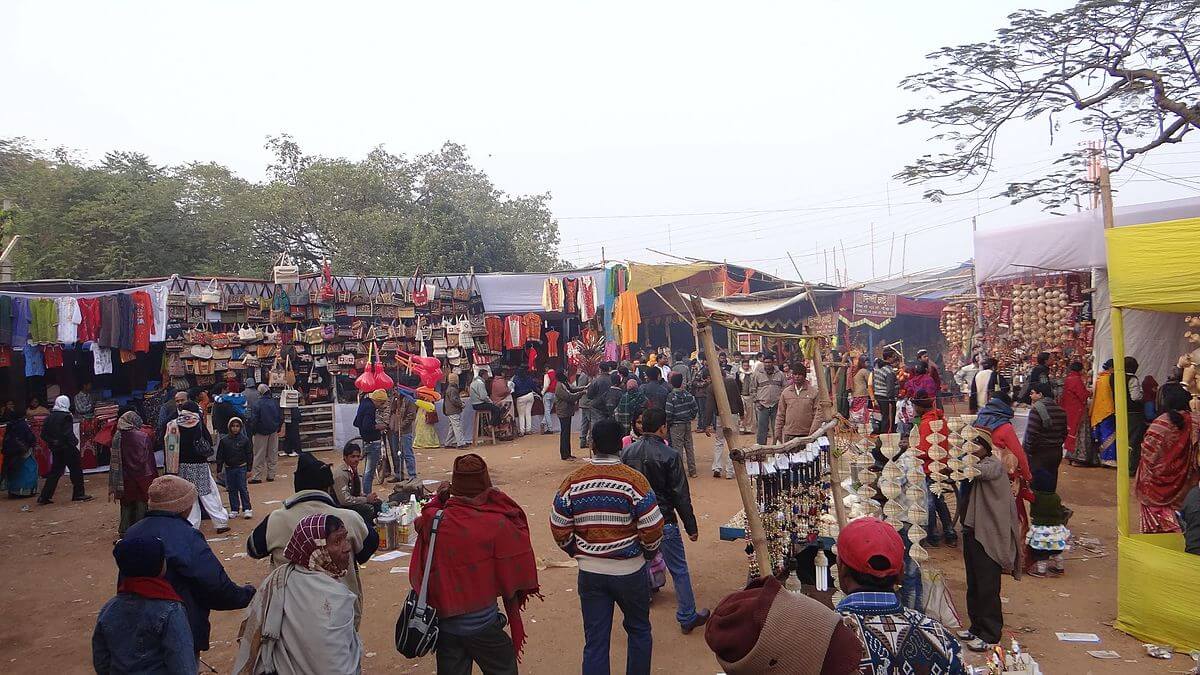 For instance, folk dance, music, food, and culture are an integral part of this festival. Also one can buy local paintings, earthenware and handicraft items from the gathering of local artists in the fair.
# 4 Ashram
Tagore's ashram can be visited here as well. This place has reserved the literary works, awards, daily items once used by him.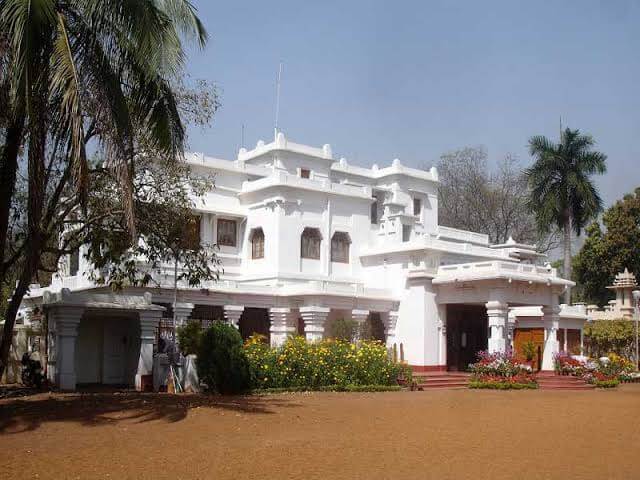 This museum takes INR 40 as an entry fee.
# 5 Amar Kutir
If you are a fan of handicraft items, then Amar Kutir showcases a number of handmade items, clothes, etc.

This place is situated in the vicinity of the university campus.
# 6 Rabindra Bhavan Museum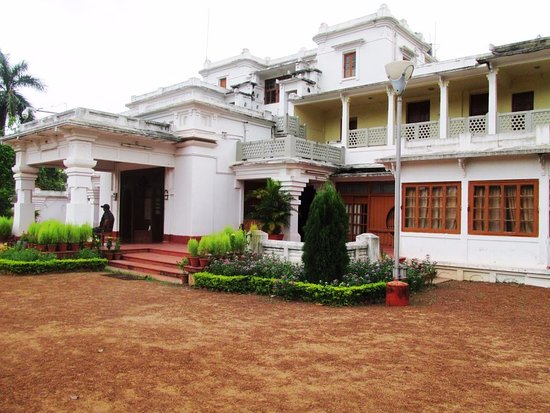 Rabindra Bhavan Museum is another museum. Here conserving the Nobel laureate's letters, documents, certificates, and photographs.
# 7 Chattimtala
Chattimtala is another fascinating spot on the university campus.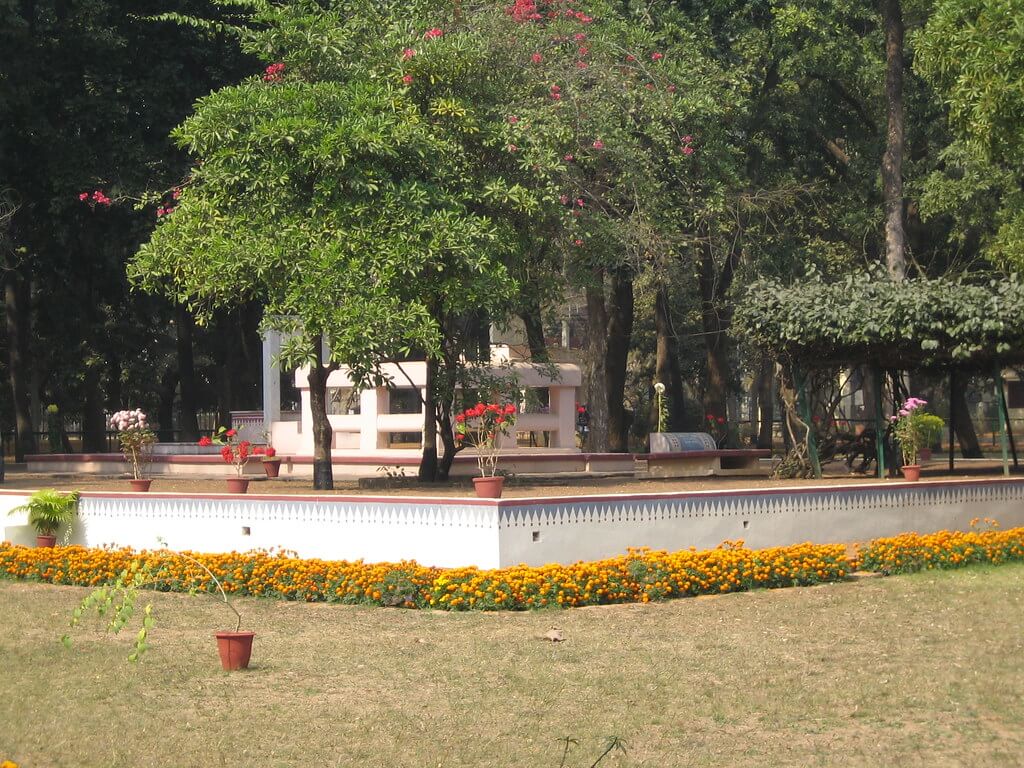 This place holds spiritual significance. Became popular since Maharshi Debendranath Tagore started meditating here. The great scholar of the Tagore family found salvation at this spot.
# 8 Upasana Griha
One of the integral parts of this Visva Bharati University is the prayer hall or Upasana Griha. The medium of worship of God is here Music.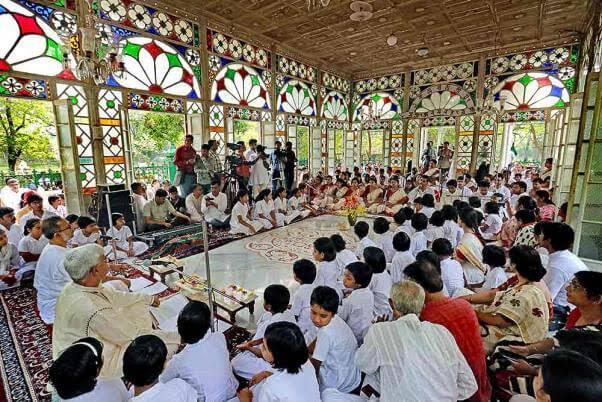 The hall is an architectural visualization, made from Belgian glass. Alternatively known as Kanch mandir.
# 9 Deer Park
Deer Park is the forest area near the campus, about 3 km far away and it is famously called Ballavpur forest.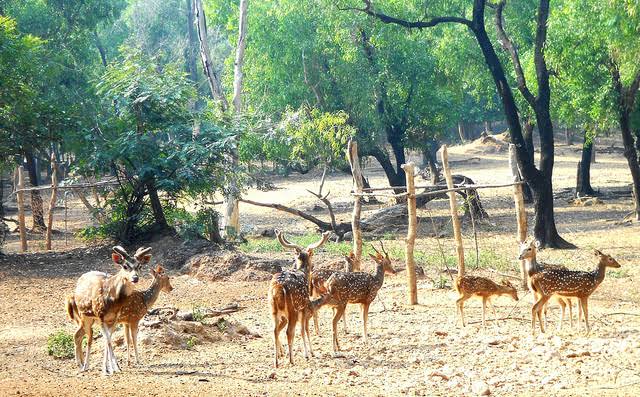 The forest sees the occupancy of naturally bred deer.
# 10 Kankalitala
Kankalitala is a rural landscape located about 7 km from Shantiniketan.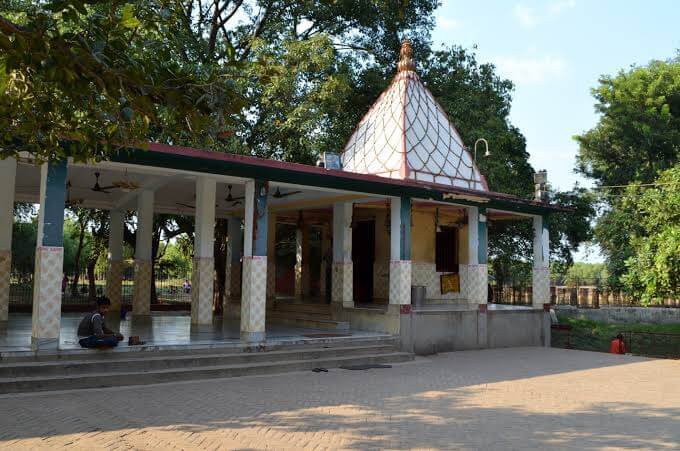 It is also known as the temple town. Here you can relish the village paths, houses, and greenery and also communicate with the locals.
# 11 China Bhavan
Shantiniketan is culturally rich. So you can see separate wings for different subject fields.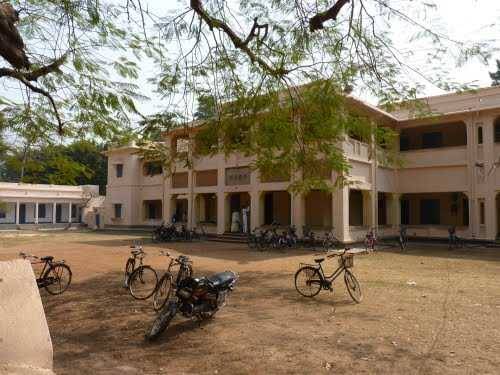 One such is China Bhavan. It specializes in studying Chinese culture, traditions and also language.
# 12 Sangeet Bhavan
Another popular academic block is the Sangeet Bhavan.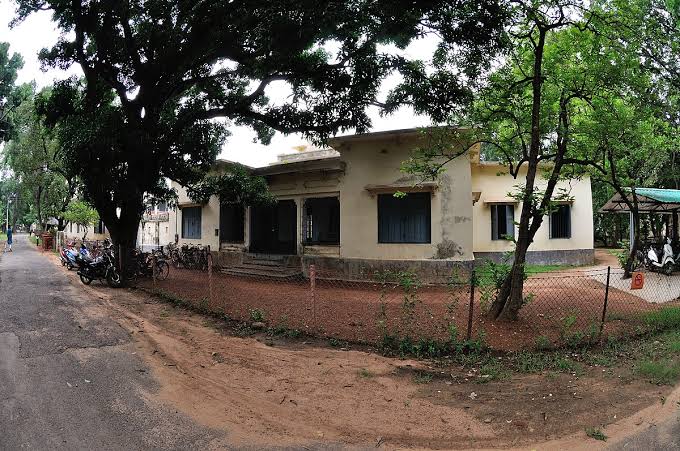 It nestles great artists under one roof. Students are engaged the whole day either in singing or dancing.
# 13 Labhpur
Labhpur is another serene location near to Bolpur city.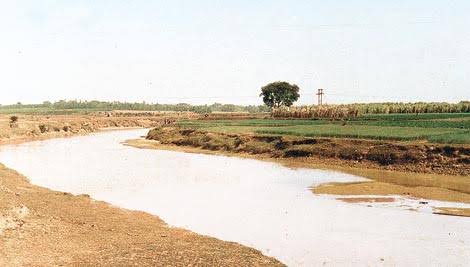 the river Kanuri river flows through making it a desirable spot for spending quality time.
# 14 Srijani Shilpagram
Srijani Shilpagram is the perfect spot for artists, photographers, and artisans.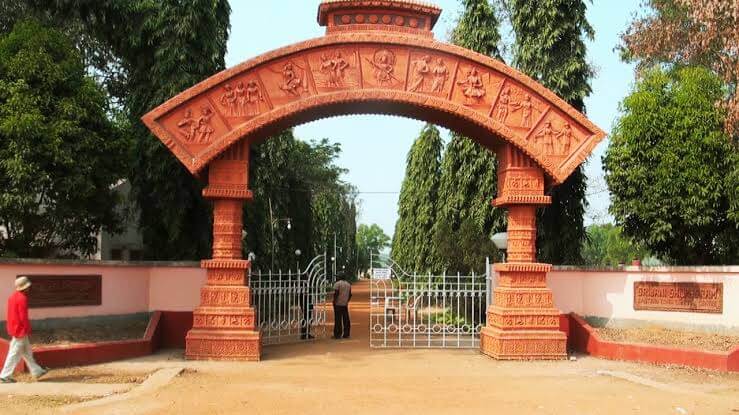 This area covered with various art galleries, exhibitions, and cultural programs. It also consists of huts that resemble that of the tribal. Which are representing various tribes of India.
# 15 Shanibarer Haat
You can have the pleasure of visiting the famous Saturday Market. As well as it is known as Shanibarer Haat. Which continues for three hours from 3 p.m to 6 p.m.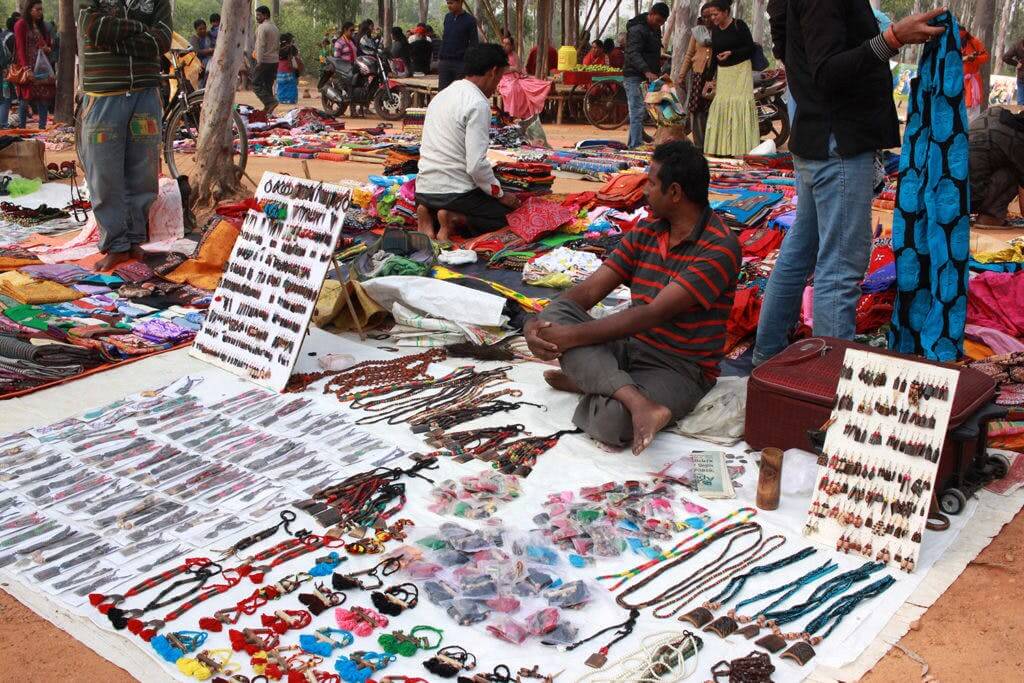 A lot of handicraft items get displayed here. You will love to purchase your preferred things. The best part of here is the arrangement of Baul programs, which pacify the soul.
How to Reach Shantiniketan
You can reach here in all probable transport options including Air, Rail and by Road.
By Air:
Nearest Airport is Durgapur Airport, but not many flights are available. In such a case, it is convenient to go through Kolkata airport or Netaji Subhas Chandra Bose International Airport.
The distance from Kolkata to this place is approx 169 km. Due to the availability of plenty of cabs; the journey is hectic free. Otherwise, local trains are also present from Sealdah and Howrah stations.
By trains:
Bolpur is the nearest railhead of Shantiniketan. It takes two to three hours to reach Bolpur.
Some popular trains are Gana Devta Express, Shantiniketan Express, Sahid Rampurhat Express, Saraighat Express, Visva Bharati fast passenger, Jamalpur expresses, Darbhanga passenger train and Malda Intercity-Express from Howrah station.
Kanchenjunga Express from Sealdah station.
By bus:
The town is well connected by buses as well. Kolkata-Asansol bus or Kolkata-Suri bus are the best options.
If you are on Asansol bound bus, then Panagarh should be your stoppage. If it is a Suri bound bus then Ilambazar should be the stoppage. After that, from both the places you have to avail of buses for Shantiniketan.
By car:
Distanced at 212 km, this place is well connected to Kolkata via roads and a 4-lane freeway makes the job easier. From Kolkata, one has to take the Durgapur expressway of NH 19 to reach Dankuni via Saktigarh, Bradhaman, and Panagarh.
After the highway crosses the Ajay river, take the road to the right of Ilambazar and move towards Bolpur. At the Surul point or the Shantiniketan and Sriniketan junction, take the road to left. Apart from this one can also avail NH 2B route.
Best Places to Stay in Shantiniketan
A rural place is an impact on all modern facilities, fresh farms, and cottages. The special feature of this place is Baul music. There are only 2 cottages, making it not chaotic like the other commercial stays.
The costing includes INR 1950+ 5 % GST per day per head including all the meals.
the age limit of little ones between 1-5 years is complimentary, 6-9 years will be charged half price and 10 years onward will be charged fully.
Check-in – 12:00 p.m
Check out – 11:00 a.m.
The property is situated near Prantik railway station. It is the best option if you want your holiday to be spent in luxury.
Comfort in the decorated garden or swimming pool and relish the authentic Bengali cuisines. There are above 50 deluxe rooms and suites, having the capacity to fit almost 100 adults.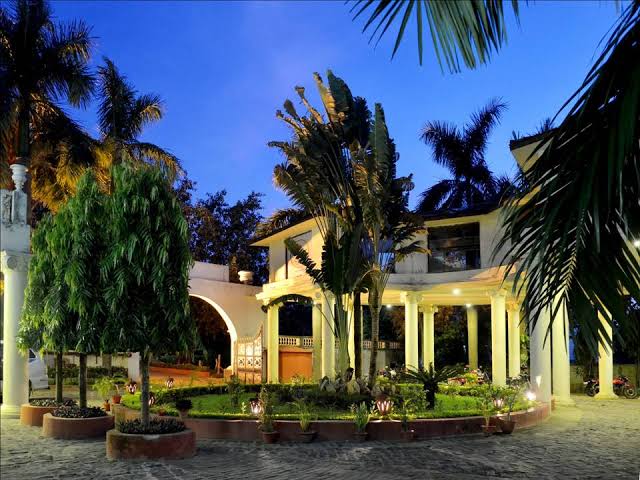 The property is away from the hustle and bustle of the city, is a perfect spot for stargazing.
The surrounding forests and nearby water bodies are the perfect spots for bird watching. Therefore, nature enthusiasts will enjoy to see it. One can spot purple swamp, basket robins and kingfishers, etc.
There is an arrangement for Baul song and folk dances as well.
The costing includes INR 2450+ 5% GST per person per day including breakfast, lunch or dinner.
Kids between 1-5 years are complimentary, 6-9 years will be charged half price and 10 years onward will be charged fully.
Check-in: 11:00 am
Check out: 10:00 am
This lovely Eco resort in Bolpur is 180 km from Kolkata. Visitor comes here to seek solitude, peace and share tranquil moments with family and friends.
The accommodation is beautiful, big, spacious and consists of clean rooms.
The sophisticated interiors and use of natural cane furniture signify Bengal's handcrafts beautifully. There are 11 rooms and it can be consist of 25 adults.
Check-in: 12:00 pm
Check out: 11:00 am
To reach here follow the following steps-
27 direct trains from Kolkata to Bolpur are available and it takes 1 hour 48 min.
No direct bus is there; one can take a Royal cruiser from Kolkata to Panagarh and then take a taxi to Bolpur.
By car, it takes 4 hours to reach the property. Fantastic roads, smooth drive, and beautiful greenery will welcome you.
The pocket pinch for the rooms is INR 4000 per day per room plus GST.
Child under 6 years stays free of cost. Above 6 years INR 800 per night for an extra bed.
Living in a rustic environment with a touch of modern amenities. This place can soothe your soul.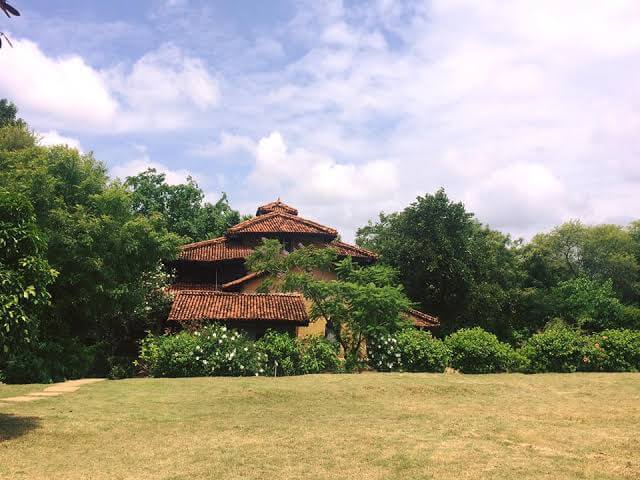 Check-in: 12:00 pm
Check out: 11:00 am
cost:
The cost is INR 3500 plus 5 % GST per room including breakfast for a couple.
Little visitors between 1-5 years are complimentary, 6-9 years will be charged half price and 10 years onwards will be charged fully.
In the middle of the red soil stands a grandeur white palace.  you will find the perfect feeling of royalty here.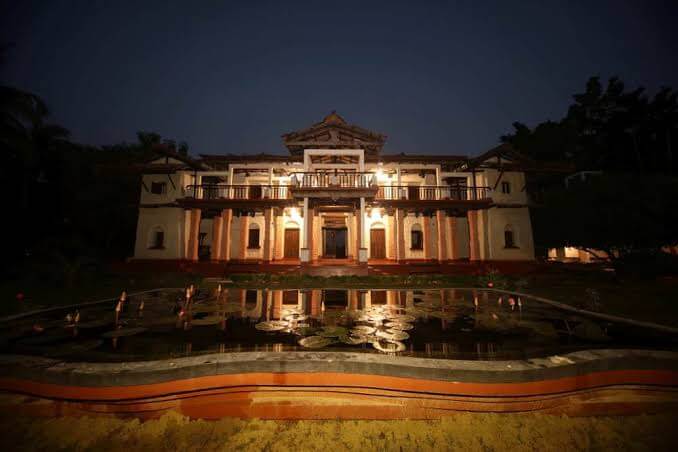 This property is located in boner pukur. Four suites are available in this property, which is named as the poet's recluse, the painter's retreat, the king's chambers, and the Bahaar hall.
Check in: 1:00 p.m
Check out: 12:00p.m
Cost:
Deluxe room – INR 7000 + 5% GST
Semi deluxe room – INR 6500 + 5% GST
Super deluxe room- INR 9000 + 5% GST
Driver accommodation is INR 500 per head.
Rural simplicity, fresh organic awesome foods, fresh air with all urban comforts are ready to welcome you to this property nestled amidst nature.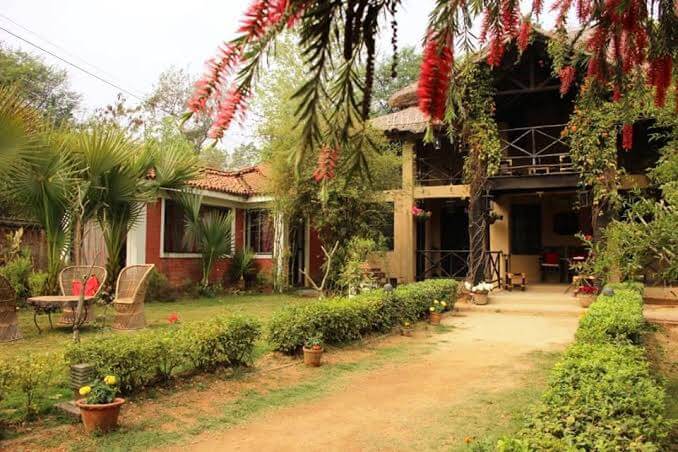 The pocket pinch for the stay is INR 3500 + 5 % GST including breakfast for a couple.
Extra-person charges INR 500 per head.
The age limit of kids between 1-5 years will be complementary, 6-9 years will be charged half price and 10 years onward will be charged fully.
Best Time to Visit Shantiniketan
The ethnicity of this place can be best in its attribute during mid-august-march. It is better to avoid this place in peak summers, because of the scorching sun.
This place is the ideal spot for different festivals starting from Poush Mela in winters. Dol Utsav in the spring.
These two time periods are apt to visit there. People are willing to see the crowd in a festive mood. They can enjoy the local fair, where artisans display the handicraft items.
Surely you won't be tired of shopping after heavy bargaining. Most importantly visitors of these periods are advised to pre-book the hotels 1-2 months earlier to avoid unnecessary rush. Winters is no doubt one of the best time to visit this place for a trip.
It is also suggested to avoid the rainy season and summer. Because of the muddy slippery roads and the roughness of hot sun. If you want to feel nature from indoors. Then there is no reason to stop yourself to be the witness of the magical transformation of the greenery.
Concluding Thoughts
As you can see the place has lots to offer to the tourists that are looking to explore new places as well as to tourists who want to spend a few days in quiet and unwind. The unique bond between nature and culture is what woos tourists for decades now.
If you are reading this blog and are yet to visit the places, we believe you must have this as your next tour plan. Only when you go, you will know how well the name 'Shantiniketan' resonates with the meaning of the name. That is the abode of peace.