We are lucky to live in such a country where nature is so diversified. You can find all kinds of the beauty of sea, hill, forest, waterfalls in this vast country of India. So in summer, you can pack your bag to have a nomadic homage amidst the misty scenic atmosphere of Pelling.
In this article, we will try to answer all questions that may come to your mind if you are planning a trip to Pelling. We hope this will be helpful to know the place beforehand and plan your trip in a better way.
So, here we go
What Makes Pelling So Famous?
In West Sikkim, Pelling is a small, amazing and less explored, hilly hamlet of Himalaya. This beautiful place is a small village at the foothills of Kanchenjunga, the 3rd highest mountain in the world. This place is a less explored tourist attraction of Northeast India.
This 2150 meters high altitude area will welcome you with a bucket full of treasures. Its treasures bucket includes amazing natural beauty, historical and cultural delights, adventure to-dos. This incomparable natural beauty will refresh your tired mind with a calm and relaxing holiday atmosphere.
With brimming natural wonders, it is the home of the world's third-highest mountain – Kanchenjunga. Lots of Buddhist monasteries will calm your mind by their silent divine serenity.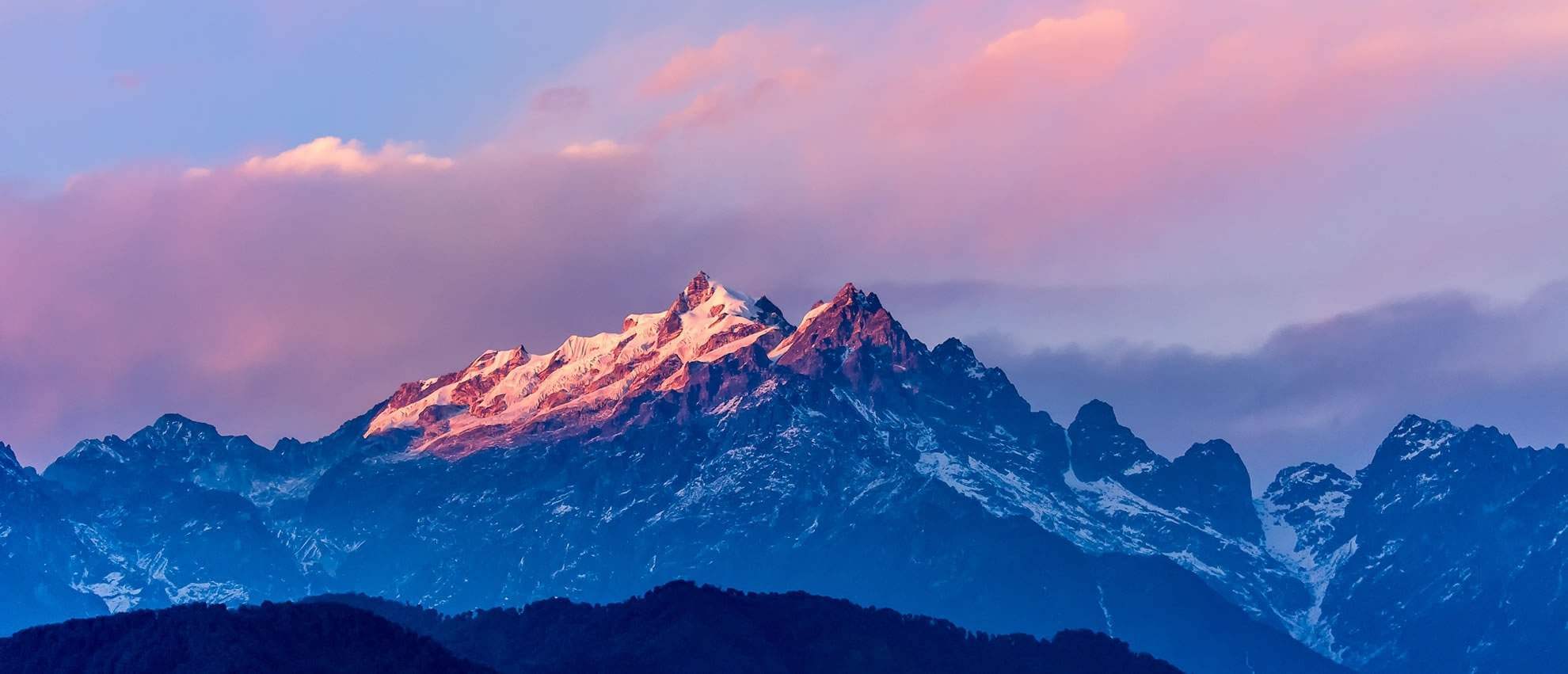 You can also tighten your shoes for numerous adventures here like hiking, trekking, river rafting, kayaking, etc.
This place is gradually booming to become as popular as Gangtok. Therefore, you must make your visit here as soon as possible, to avoid the crowd burst later.
Monastries and Waterfalls
Monasteries and waterfalls are the main attraction of Pelling. As this place has an age-old tradition of Buddhist culture, some popular ancient monasteries in this area are as follows. So you must not miss them from your itinerary.
Pemayangtse Monastery
Sinon monastery
Tashiding Monastery
Dubdi monastery
Rinchenpong Monastery
Being a magnificent Himalayan hamlet, this place houses some of the pristine awesome waterfalls in its lap. You can visit these falls throughout the year with the same roaring beauty they offer. So you should not miss these falls which are as follows:
Kanchenjunga Falls
Sangay Falls
Mainebass Falls – Uttarey
Rimbi Water Falls
Phamrong Falls
The Seven Sisters Waterfall
Going forward in this article we will talk about these in a lot more detail.
History and Geography of Pelling
The following describes a brief Historical and geographical details of this awesome tourist place.
History
According to folklore, Pelling was the first capital of the state of Sikkim. From 1642 to 1975, the Namgyal dynasty of Ladakh ruled over Sikkim. The descendants of Guru Tashi has established the vast kingdom of Sikkim. He was the prince of House Minyak from the Kham district of Tibet.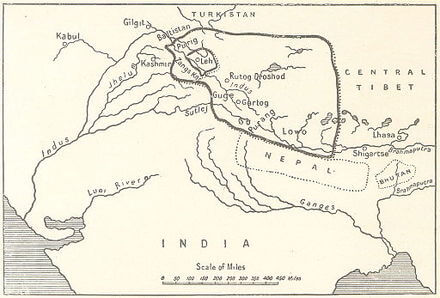 Locals sometimes refer to the Namgyal dynasty as the Chogyal dynasty. The title 'Chogyal'  means 'righteous ruler'.
The coronation ceremony of Chogyal Phuntsog Namgyal happened in 1642. This event had attracted three respected lamas from the north, west, and southern part of India. These lamas wished to bless the king. It was a peaceful kingdom of 12 different rulers of the Namgyal dynasty. They ruled over the lands between 1642 and 1975.
One of the best attractions of the place is the beautiful Buddhist monasteries. Some of them are founded in late-17th-century like Buddhist Sanga Choling Monastery, Pemayangtse Monastery, etc.
Most of these ancient monasteries have an awesome mountain view. The wall paintings, sculptures and a gold-plated statue of Guru Padmasambhava at Pemayangtse Monastery are the historical and cultural treasures of this hilly hamlet.
You can also visit the ruins of the 17th-century Rabdentse Palace. It is facing a great view of a breathtaking nearby valley. It's a well-maintained place by ASI and the Government. Though in ruins now, it still has rich evidence of the king's bedroom and kitchen.
Local people speak here in Sikmiese, Nepali and Hindi language. Lots of tribes live in this region peacefully, with beautiful unity and joy.
Geography
Pelling is located at an altitude of 2,150 meters (7,200 feet). The district headquarters of Geyzing has a distance of 10 km from the town center. It is almost 131km from the state capital Gangtok.
A Green lush of pine forest is covering the region of both the upper and lower parts of this town. You will be delighted to see the snow-capped peaks of Kanchenjunga from here.
Lots of waterfalls are spreading around the town bathing the roads and the surrounding bush.
Weather and Best time to Visit
If you are a keen explorer of tribal traditions and culture of remote places Khangchendzonga Festival is the best time for you to visit this place.
Apart from other festivals here, this is the biggest festival that is observed in this place. It happens from 24th to 26th of December every year. You would be amazed to witness some of the most exciting cultural, outdoor and fun activities here during this time.
According to the weather report analysis, the months of September to May is the best time to visit here. Tourists like mostly the Winter and the onset of summer to visit this place.
Winter:
Winter starts from December and lasts till February. It remains chilling cold in this time here when temperature ranges between -5℃ to 14℃. You may witness some fresh snowfall here too. The snow decked spelling looks not less than a mesmerizing paradise.
Winter is here is the best season to witness the spectacular views of Mt Kanchenjunga as well as the mesmeric Himalayan range.
Summer:
Summer is pleasing here, with a temperature hovering between 7℃ to 28℃. During March to May, snow melts down. The vast land on the hills dresses itself up with the lush greenery, like the newly wedded bride. Thus this pristine beauty of enchanting  Pelling will melt your heart with a blissful ecstasy.
Monsoon:
Pelling bathes in a torrential rainfall from July till September. The widespread heavy rainfall disrupts traveling in his area in monsoon. Due to landslides and poor road conditions, you should avoid this season. It also will create difficulty in your plan for outdoor activities here.
How to Reach Pelling
Being a popular hill station in North Eastern India, this place is well connected to the main cities of the country. You can avail of any one-ways between road, rail and airways to reach this town easily.
Therefore here is a brief detail of the roots for your convenience.
By Roadways: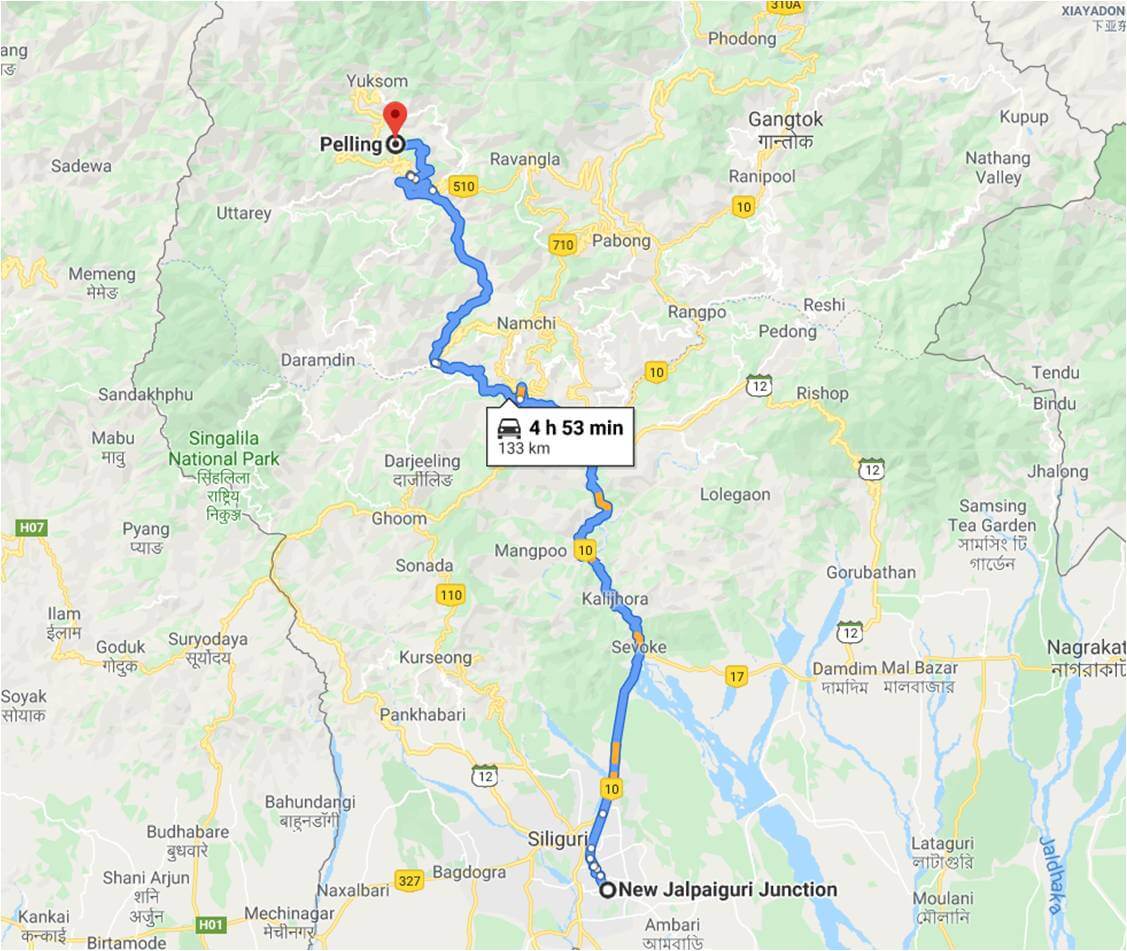 The road network in this region is very well managed. If you opt for reaching here via road transport then you can hire a private cab, or can take a state transport bus too.
You can also drive up to here easily, as it is well-connected with popular places like Gangtok, Siliguri, Darjeeling. In Sikkim, you can also avail of the facility of shared cabs to reach the town cab center.
Though it's time taking option still the scenic beauty of this region will dissolve your exhaustion.
By Airways :
The nearest airport, Bagdogra is Located at a distance of 160 km, from the town. This airport is Well-knit with a good air network with all major cities in India and abroad.
Several flights are operating regularly from this spot. Once you reach the airport, Pelling will welcome you with a variety of vehicles like cab, taxi, bus, etc. to take you to its adorable lap.
By Railways :
The railway is the best option to reach here from anywhere in India, as Indian rail is one of the best networks in the world. New Jalpaiguri Railway Station is the nearest railhead hear, at a distance of 135 km from the town.
After getting down at NJP, you can avail shared cab or a taxi to reach here. On the other hand, you can also book a cab or taxi from Siliguri, 6 km away from NJP station.
Hotels and Resort Accommodations in Pelling
Pelling is becoming a less crowded tourist attraction for all kinds of people all over the world. As a result, lots of new hotels are building up there at a rapid pace.
There are several hotels, resorts, homestays, etc. In this area.
Following is a list of some of the best budget-friendly hotels and resorts here facing the breathtaking view of Mt. Kanchenjunga.
Rabdentse Residency
Hotel Highlights
This hotel offers well constructed and airy Spacious rooms with wall to wall carpeting, private balcony. The hotel's own beautifully landscaped lawns and gardens are worth to watch. Here guests can walk and enjoy the panoramic views of mountain ranges. You can also find here the original paintings by master artists.
In house generator, the geyser is available here for your convenience. You can avail Room heater also at a nominal cost.
This hotel serves delicious Continental, Italian, Oriental, Mexican, Chinese, Sikkimese and Indian cuisine. In-room dining, Garden coffee bar, Bar-B-Q and Chung parlor are also an attractive part of this hotel.
You can also avail of the attached Travel & Trekking counter with full equipment and guide here. Indoor and outdoor games are also available. This hotel belongs to the members of PTDA.
People stayed here to have a good review about the hotel.
Summit Newa Regency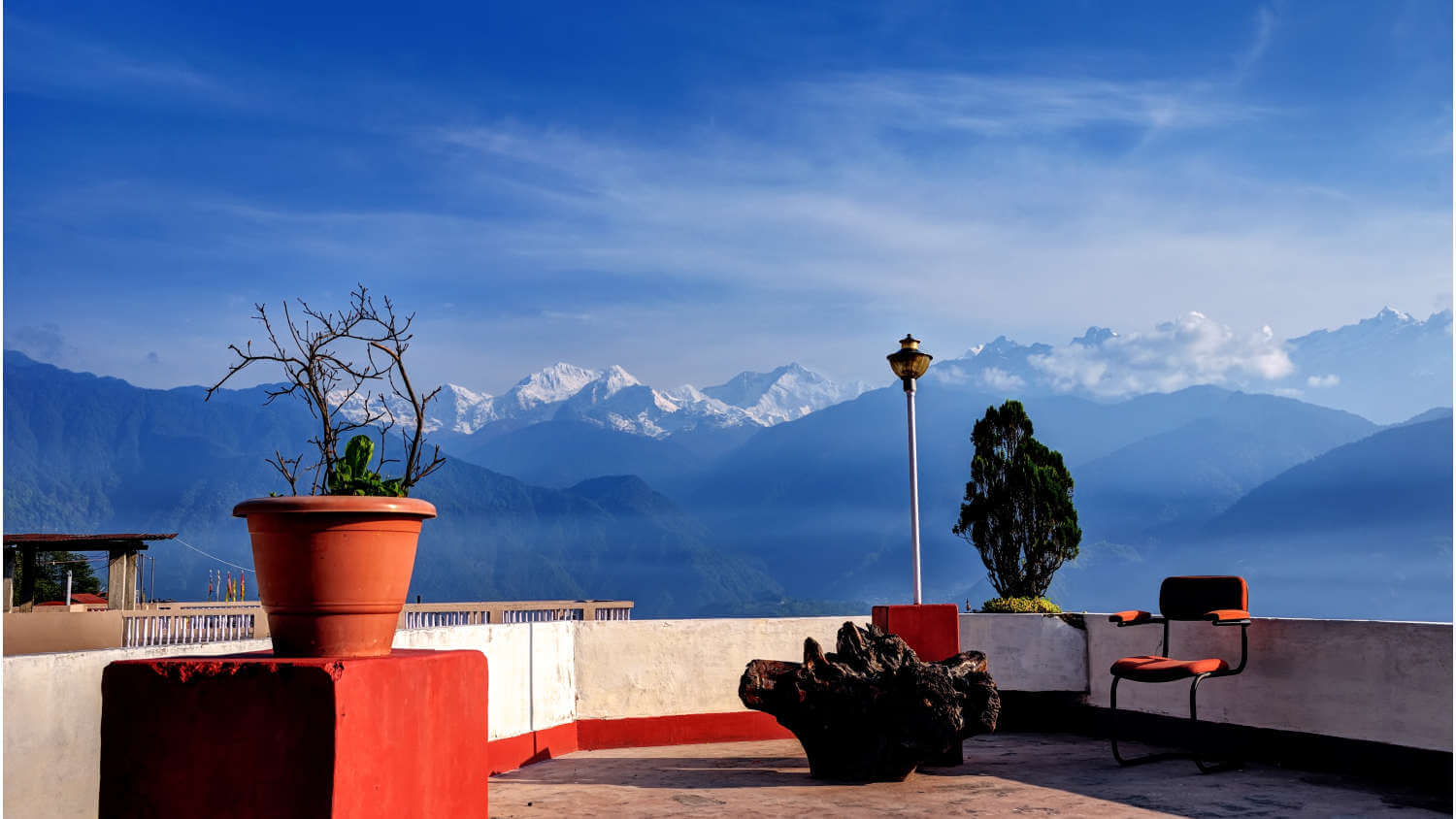 Hotel Highlights
This is one of the best hotels in the lower Pelling area in west Sikkim. It is offering an enthralling charm of traditional Sikkimese hospitality to its tourists.
This hotel has a magnificent view of the hills which will cherish your stay here, blissfully. Rooms and services are well managed by the hoteliers. They also have an attached restaurant which provides all kind of delicious foods.
People stayed here have nice thoughts about the hospitality of this hotel.
Udaan Olive Hotel & Spa
Hotel Highlights
It is a three-star hotel facing the mesmerizing view of the mountains.  This hotel is meeting all the requirements of various kinds of travelers, business personals and fixed individual travelers.
The rooms in this hotel are well equipped and furnished with all modern art and decor. It will please your senses with vibrant colors and well as a warm and relaxing atmosphere. This hotel has both food and lodging facilities. You can also avail of free internet, free parking facilities here in this hotel.
Magpie Pachhu Village Resort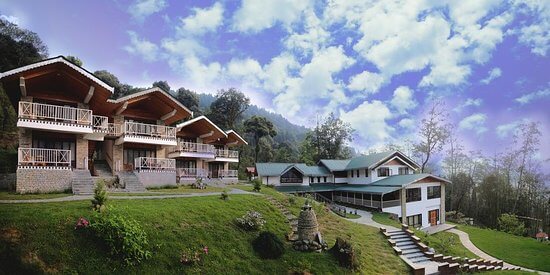 Hotel Highlights
This a beautiful hotel in an extremely scenic location. You can enjoy the view of snow-capped peaks from the balcony of your room here. Hospitality is also commendable in this hotel.
You can happily avail best food and lodging service of this hotel with a great ambiance around.
People who stayed here are amazed by the scenic beauty, hospitality, and enjoyment of this hotel.
Lamthang Eco Hut
Hotel Highlights
This property is surrounded by the breathtaking view of the hills, forest, and snow-covered picks. There is a well-managed garden too in front of the huts. You will be amazed by the traditional Sikkimese paintings and decorations in the walls of this resort.
Boasting a 24-hour front desk, this property also provides guests with a restaurant. This hotel also organizes tours for the guests.
Lots of happy tourists have overviewed the nice experience of this hotel.
Top 10 Things to See Around in Pelling
# 1 Pemayangtse Monastery
Amongst the other awesome Buddhist monasteries here, the Pemayangtse monastery is one of the oldest in this region.
This beautiful age-old monastery is around 110 km away from the capital of Sikkim, Gangtok. This important monastery houses some of the ancient manuscripts and scriptures in halls as well as pillars. It has a unique work of wood within.
Pemayangtse is an almost 300 years old monastery offering visitors with its traditional cultures and calmness. The monastery houses a good collection of wall paintings, sculptures, precious images, thangkas (scroll paintings). There is also a huge gold plated statue of Guru Padmasambhava in this ancient monastery. You can find the Tibetan design, beautifully painted on the doors and windows of this monastery. Lots of idols and statues are also increasing the beauty of this place.
# 2 Sanga Choling Monastery
At a distance of 1.5 km from Upper Pelling- Football Ground, Sanga Choeling Monastery or Sange Choeling Monastery is a Buddhist Monastery in town. It is one of the oldest monasteries in Sikkim and among the best places to visit from here.
Sanga Choeling Monastery is an age-old ancient monastery in the top ridge of the hilly area near this place. It was built in 1697 CE by Lama Lhatsun Campo. It is very popular with the people of the Nyingmapa sector of the ancient school of Tibetan Buddhism.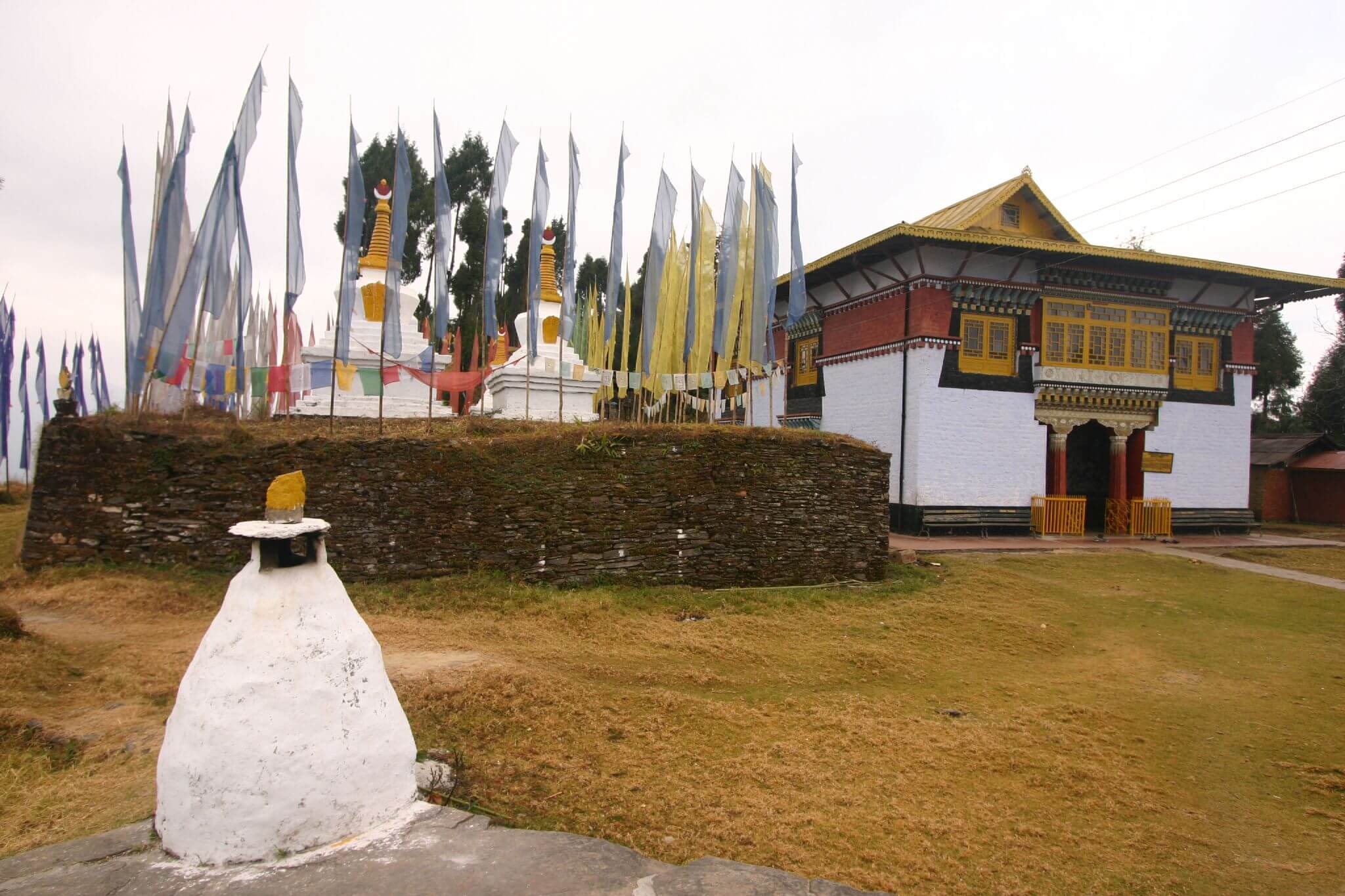 In ancient times, Lamas used to teach Guhyamantra i.e. secret mantras, in this monastery. Male monks of the Nyingma sector are the only residents of this great monastery. Only the Bhutia and Lepcha communities have the permission to enter into the inner sanctum of Sanga Choeling Monastery. Other tourists are strictly prohibited to enter there.
According to folklore, the fire has affected the monastery several times, which then again rebuilt. In spite of that, you can find various ancient paintings, accessories and clay statues, preserved in this monastery. It is built in a Tibetan style of architecture.
After Lhatsun's death monks have preserved his costumes, worship articles, etc. in this monastery, in the form of sacred relics.
You will fill lucky to see the 17th Century Clay statues in this second oldest monastery in Sikkim. Monks use an old crematorium, near the Sanga Choeling Monastery, from the last three centuries.
You can reach this monastery by walking through a dense forest cover and steep hilly track of 1.5 km. This remains open from 8 AM to 5 PM.
# 3 Rimbi Waterfall
This scenic waterfall is situated at a distance of 5 km from Darap Village and 12 km away from the town center. It is one of the most famous waterfalls in this region and among the best places of sightseeing options. The waterfall turns into the Rimbi River on the way to Khecheopalri Lake and Yuksam.
You can feel the spectacular view of this waterfall during summertime which attracts many tourists too. There is one of the oldest hydropower stations of Sikkim near the waterfalls, established in the early 70's. This power station provides electricity to most of the villa towns of West Sikkim including Gazing, Tigjuck, and Pelling.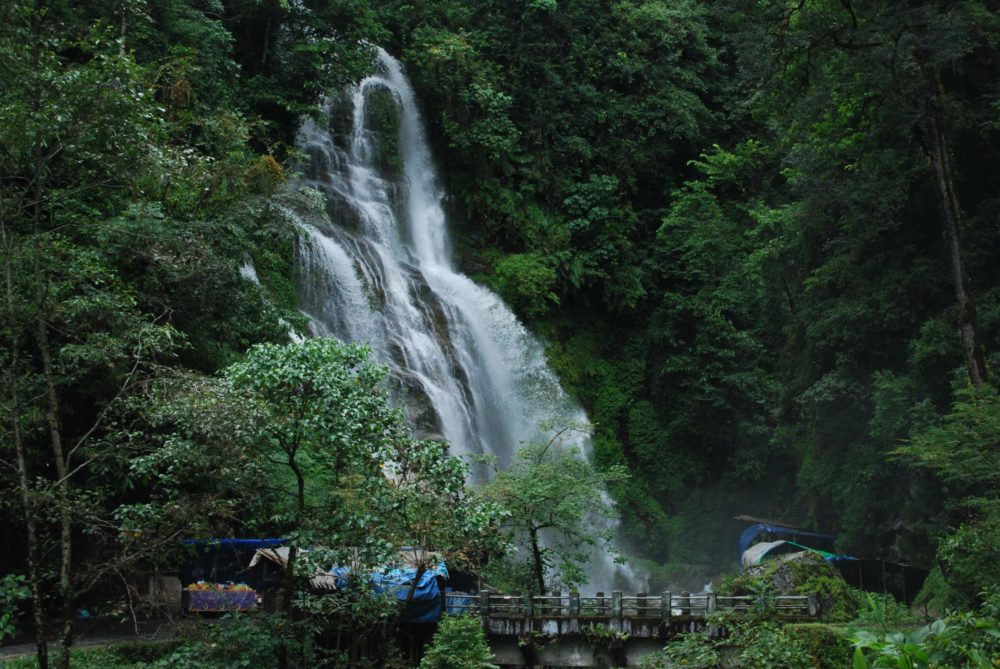 You can also find lots of fish species only at this location.
Summer and winter both are the perfect times for enjoying the pristine beauty of this waterfall. You should avoid the monsoon, because of the heavy water flow int his fall.
Timings: 6 AM – 5 PM
# 4 Khanchendzonga Water Fall
This is one of the largest waterfalls in Sikkim and you can reach there after around an hour's drive from the town towards Yuksom. this place is located at a distance of 10 km from Yuksom and 24 km from Pelling. this stunning waterfall is one of the most attractive Tourist Places in this region as well as the whole of Sikkim.
This waterfall originates high up in the glaciers of Mount Kanchenjunga and gushes down from a height of 100 feet into a pool. This waterfall was unknown to people till the 90s. As local people say a local tour operator named Topjor Bhutia accidentally discovered it in the late 90s and from then it came under the limelight.
This splendid waterfall also serves as a perfect picnic spot with family and friends. You can access this spot by climbing around 50 steps from a steep hilly curve of road.
If you are an adventure-junky, there is an option of rope sliding here. you can also take your snacks from the nearby small food stalls selling chat, tea, and Maggie on the stairs.
Kanchenjunga Fall can be visited anytime as it is a glacier-fed waterfall. However, the best time to visit the fall is after the monsoon season.
Entry Fee: Rs. 20 per person & Rs. 100 for Rope Sliding
# 5 Seven Sister Waterfalls
On the way to Khanchendzonga waterfall, you will be amazed to visit the 7 noticeable falls flowing adjacent to each other. This waterfall is known as 7 sister waterfall and one of the most magnificent waterfalls of Pelling in Sikkim. you can spend some quality time here with your beloved and family in this beautiful location.
# 6 Singshore Bridge
Singshore Bridge is a suspension bridge between Dentam & Uttarey village at a distance of 21 km from Pelling. Having an elevation of 198 meters above the ground. It is the highest bridge in Sikkim and the second highest gorge bridge in Asia. The height of this bridge is over 100 meter and length is 240 meters.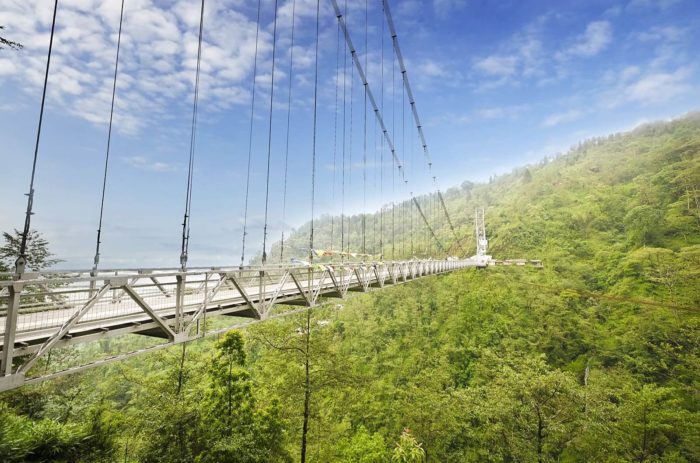 Singshore Bridge is truly an engineering marvel which helps trecker and local people to cover a large distance between hills in a short span. You can have a splendid and overwhelming view of beautiful waterfalls once you look down from this marvelous bridge. The green hillsides' view above the bridge is very pleasing.
you can also avail of the homestay facilities in the connected beautiful villages of Dentam and Uttarey. There is a special restaurant adjacent to the bridge which will allow you to spend a wonderful time amidst the lush hill. The Government of Sikkim is planning to introduce a Bungee jumping activity here soon. It will make this area more attractive for adventure seekers.
Timings: 6 AM – 6 PM
# 7 Khecheopalri Lake or The Wishing Lake
this lake is a sacred lake and worship place for Buddhists. You can find this lake at a distance of 25 km from the town and at an altitude of  6000 feet. It is also renowned as wishing Lake. lots of beautiful fishes make this place a very adorable one. It is one of the beautiful lakes in Sikkim and a very renowned and must-visit tourist spot of Pelling.
The lake is originally known as Kha-Chot-Palri which means the heaven of Lord Padmasambhava.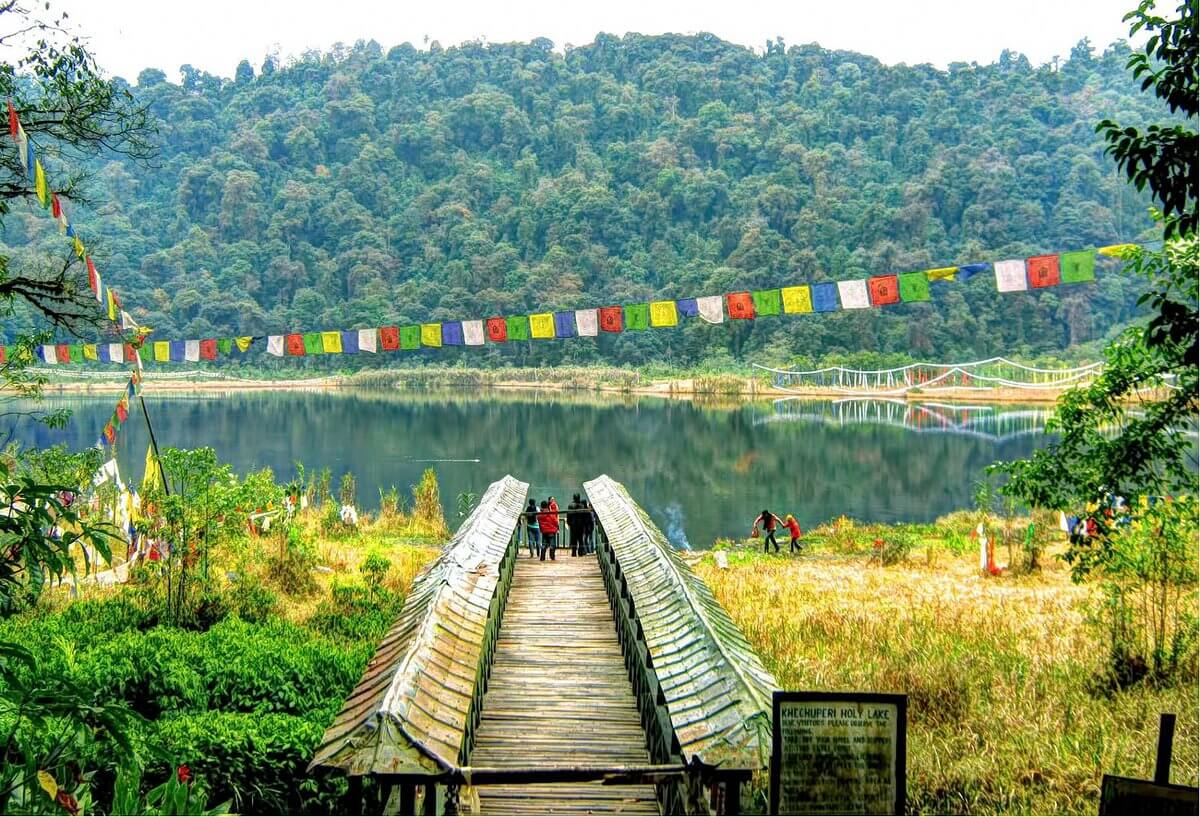 As you need to walk through a dense forest to reach this lake, you should visit the lake between 6 AM to 6 PM.
For your information also there is an entry fee of Rs.10 per person.
# 8 Rabdantse Ruins (The old capital of Sikkim)
At a distance of 2 km from Upper Pelling- Football Ground, near Pemayangtse Monastery, Rabdentse is an archeological site. It is one of the best historical places in Sikkim and a must-visit tourist place in Pelling. This palace was built by the 2nd Chogyal of Sikkim Tensung Namgyal in the year 1670 AD. It was the second capital of the former kingdom of Sikkim from 1670 to 1793 CE. The first one was the Yuksom.
You can find the awesome Tibetan paintings and decoration here in King's bedroom and other places of this ruined palace. This place is well managed by the Archeological Survey of India (ASI).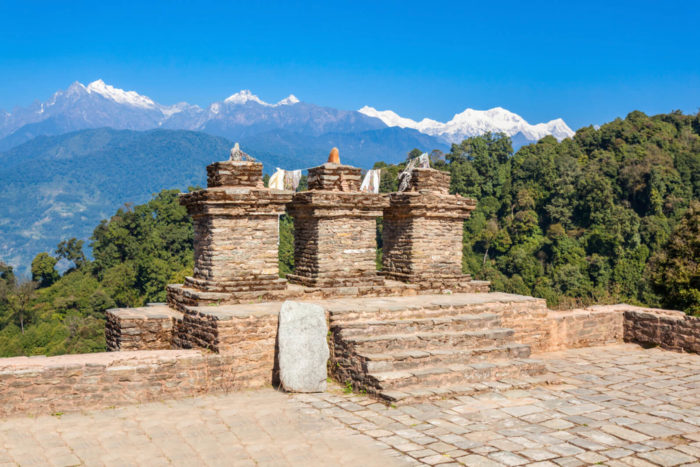 If you are an explorer of historical evidence and cultural part of ancient India it is one of the best places for you to have a worthy visit.
You should not forget the timing of this tourist spot which is restricted from 8 AM – 5 PM.
# 9 Sewaro Rock Garden
The tourism department of Sikkim has developed this popular tourist attraction in recent times. This is a nice picnic spot in Pelling area.
Besides, the gushing Teesta river, the breezy paths around the place is mesmerizing to enjoy the beauty of the mountains. The lush greenery around will fill your heart with bliss. Also, the chirping chant of the colorful birds adds a musical company along to the soar of the water of the Teesta river.
As this place is a booming tourist attraction, the Government has also added some engaging amenities here. There are swimming pools, well-stocked cafeterias as well as vantage points in this place for your delight. You can enjoy the pristine view of Teesta in the lap of Himalaya underneath the pitch blue sky from this spot.
# 10 Darap village
This is a virgin tourist spot and one of the few unexplored villages in Sikkim. At an altitude of 1600 meters, this place has retained the pristine nature of its flora and fauna over the years. It is a pleasant place having a temperature ranges from -5 to 28 degrees. The local people named Limboo tribes are very welcoming and preserved their traditions and culture for ages. So you can avail of the delights of living quality time with them.
This village also offers a home stay facility to the tourists now, which is worth to know the interiors of Himalaya.
As a part of exploration and adventure, you can do trekking, traditional house visits, handicraft making, bird-watching. Also, you can visit the caves at Kanchenjunga National Park, located in this mighty village.
Lava Lolegaon and Ravangla are some other less explored tourist spot near Pelling.
Concluding Thoughts on Pelling Travel Guide
If your heart throbs first with the enchanting beauty of nature and you love to explore, then this place should be your next vacation destination. Stay here in the lap of the mighty Himalaya, offering a misty beauty of Alpine forest and lush green valley.
The colors of flowery land and numerous unknown species of flora and fauna will welcome you here. Also, your anxiety and stress will find a way to dissolve itself in the chirping chant of the colorful unnamed birds.
Therefore don't wait much, just book your tickets now to spend quality time in Pelling, in your coming vacation time.